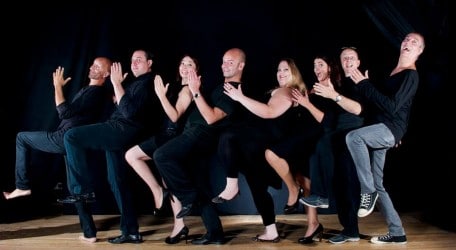 This is a double bill of two Dario Fo farces which guarantees to have your sides split with laughter. The plays will include a stellar cast which include Alan Montanaro, Alan Paris, Mikhail Basmadjian, Philip Stilon, Renato Dimech, Coryse Borg, Charlotte Grech and Magda Van Kuilenburg. Produced by Unifaun Theatre Productions and directed by Chris Gatt.
In THE VIRTUOUS BURGLAR, a burglar enters a house with the intent to steal but the owners come back suddenly while he is still there. He is caught red-handed but as matters develop, the owner is unable to have him arrested for fear of having his affair revealed. Throughout the remainder of the play, lots of other characters arrive and each is hiding an affair.
In MARCOLFA, old Marcolfa wins the lottery and is suddenly the centre of attention of the men around her. MARCOLFA is being given its world premiere in English having only been performed in Italian so far.
At the Manoel Theatre on 29, 30 March and 4 and 6 April (the 5 April performance has been cancelled due to the Brian May concert) at 8pm.
Tickets from http://booking.teatrumanoel.com.mt