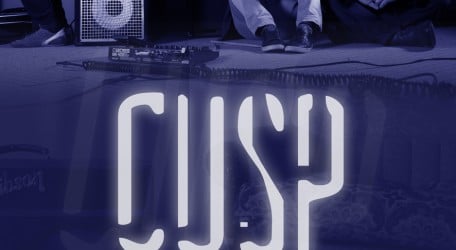 Contemporary trio CUSP will be performing their first gig of 2013 on 1 and 2 March at the St. James Cavalier Music Room in Valletta. This performance will feature new compositions and arrangements which will also be featured on their upcoming EP recording scheduled in March. The two concerts shall feature a variety of musical styles which will entice and delight music lovers everywhere. An event not to be missed. Tickets are available online or from the St. James Cavalier box office.
CUSP is a contemporary trio playing original compositions and jazz standards with original arrangements. The trio has lately been drawing interest by creating its own timbre and moving away from the more traditional sounds. The band has been active since early January 2011. It has been intensively working on original material and involved in various projects with different local and foreign artists. The lineup consists of Luke Briffa on drums, Alan Portelli on bass and Jes Psaila on guitar, all of whom are not newcomers to the local scene. Each musician has a diverse musical background, yet all three members share a particular interest in improvised music.
The trio has featured in several events namely The Malta International Literature Festival 2011,  The UNESCO International Jazz Day 2012, Performed at Palazzo Falson's art lecture Discussing Contemporary Art  and collaborated with local visual artist Jimmy Grima from the 'Rubber Bodies Collective', a cross disciplinary performance of visuals and improvised music. All three musicians have been individually involved in different projects locally and internationally.