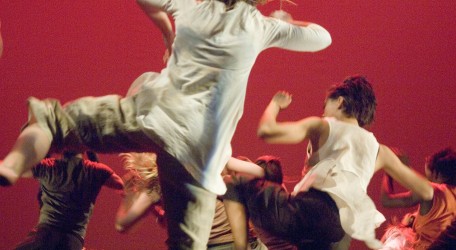 "We met at nine… We met at eight… I was on time… No, you were late…Ah yes! I remember it well."
The construction and reconstruction of memory was playfully illustrated by Alan Lerner in Gigi, the popular musical. This interplay between performing arts and the science of memory will be part of the cultural events of the Science in the City festival on Friday 25th September from 6.00pm onwards.
Movie buffs will love the CineXjenza events, starting from 8pm, where the different facets of memory manipulation in films will be explored. Two talks by Prof Giuseppe Di Giovanni (8.40pm) and Prof Richard Muscat (10.20pm) will engage the audience in a lively Q & A about the limits of science and technology. These events are taking place at Pjazza Teatru Rjal.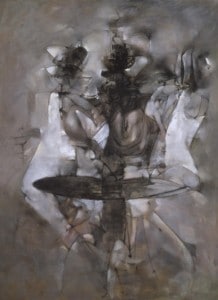 Another performing arts series is also exploring 'Manipulated Memories', a three-part sketch using dance, photography and music. The sketches are inspired by recent research where scientists managed to induce and then remove memories in the brains of mice. 'Manipulated Memories' will be taking place at Pjazza Regina.
In the 'Let's Play' area, indie game developers showcase their latest digital, board, and card games. Since the opening of the Institute of Digital Games at the University, games of all types have experienced a boost in creativity and interest of players with local board games now being sold internationally. From time travel to predatory games, 'Let's Play' will offer something for everyone at the Ritz Arcade, City Lights.
And if you like games, a Marie Curie EU funded project named AutoGameDesign enables computers to automatically design games for you! Drop by the EU corner at city gate to meet the researchers from the Institute of Digital Games, hear about the science behind a computational game designer and try out their games.
Meanwhile, by harnessing nature's innate ability to use strength in numbers, a swarm of human dancers will demonstrate the phenomena of 'Swarm Robotics'. Mimicking multi-robot systems, the dancers will perform simple tasks, just like the robots, but in tandem with a breathtaking result that evokes an organised colony of ants. 'Swarm Robotics' will be taking place along the Republic Street and in its squares.
Republic Street will also be the venue for 'Juggling with Blood'; where jugglers will dazzle the crowd with a show on blood disorders such as thalassemia – a first for the Science in the City – and 'On Fire'; where spinners will create a display of fire and performers will describe the science behind fire and combustion.
In a conscious effort to break the 'us' and 'them' barriers of performing arts, most cultural events at the Science in the City will be held with the participation of the public audience.
Science in the City – European Researchers Night is funded by the EU's Marie Skłodowska-Curie Action of the Horizon 2020 (H2020) Programme, and organised by the University of Malta, the University's Research Trust (RIDT), and the Malta Chamber of Scientists. It is recognised as a Festival by Europe for Festivals and Festivals for Europe (EFFE).
The festival is also supported by the European Commission Representation in Malta, the Parliamentary Secretary for Research, Innovation, Youth and Sports, Karl Borg Events, Central Bank of Malta, MCAST, MCST, Studio 7, Spazju Kreattiv, MEUSAC, PBS, Levo Laboratories, Valletta Local Council, Notte Bianca, Arts Council Malta, Thought 3D, and General Soft drinks with Coca Cola.
Full programme can be viewed on www.scienceinthecity.org.mt or follow the festival on Facebook for regular updates: www.facebook.com/ScienceInTheCityMalta