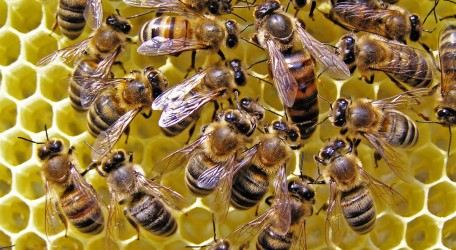 One may know very little about honey bees, except that they make a buzzing sound, produce honey and can give a nasty sting. As the most famous honey-loving bear, Winnie the Pooh put it, 'The only reason for making a buzzing-noise that I know of is because you're a bee…The only reason for being a bee that I know of is making honey.'
Pooh was correct, but only partly so. Bees do make honey; however, it is not the only product they produce. Actually, the apiary is a treasure-throve of products – from honey, to beeswax, royal jelly, bee venom and propolis.  For centuries, people have been using these bee products to cure a variety of ailments. Now scientific research is unlocking the door to the secrets of their properties.
Simone Cutajar, who is reading for an M.Sc. in Chemistry, will deliver a Malta Café Scientifique talk on the multilayered life of a honey bee and its products, entitled:  "Chemists on Wings: To Bee or not to Bee". The 45-minute talk starts at 9.00pm followed by an open discussion at the Music Room, St James Cavalier Centre for Creativity, in Valletta, as part of the Science in the City, being held for the first time in Valletta on the 28th September. Admission is free of charge.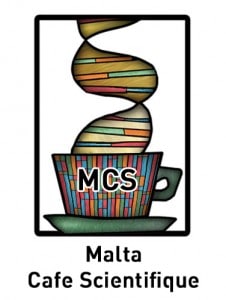 Simone will take the audience through a fascinating journey on how the honey bee colony produces different products and why these are essential to humankind. The talk will be buzzing with fun anecdotes of what it is like to be a bee, such as, bees 'dancing' or bees that mummify unwanted intruders, together with a short overview of recent apicultural breakthroughs.
"Chemists on Wings: To Bee or not to Bee" is coordinated by Malta Café Scientifique (http://www.facebook.com/Malta.Cafe.Scientifique), supported by The Malta Chamber of Scientists, the Malta Council for the Voluntary Sector, and aided by the University of Malta.
The talk is one of the many activities taking place during Science in the City as part of the EU-wide event Researchers' Night held annually on the fourth Friday of September. The event aims at bringing public recognition and appreciation of researchers and their work through a variety of fun-learning science activities for young people and adults alike.
Science in the City festival is supported by the EU FP7 Programme and the Malta Arts Fund.  The event is coordinated by The University of Malta, in partnership with the Valletta Local Council, MEUSAC, Malta Council for Science and Technology, Malta Council for Culture and the Arts, Where's Everybody, Malta Chamber of Scientists, Notte Bianca, iCreatemotion, Lily Agius Gallery, St James Cavalier and the University's Research, Innovation and Development Trust (RIDT).