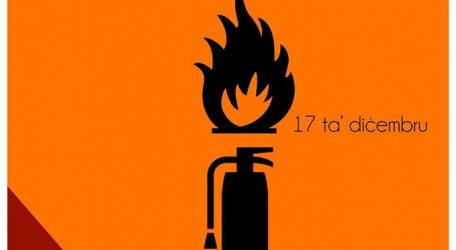 This coming Christmas, the Għaqda tal-Malti – Università will be organizing its own charity event on the University Campus in collaboration with the KSU. The activity will be held on Tuesday 17th December between 10am and 1pm, at the parking area situated beside the quad. The main attraction will be a fire engine display supervised by three firemen. Those who visit will be able to ride on it, and the adventurous ones will have the opportunity to wear a fireman uniform and even operate some equipment.
This activity is being held under the annual initiative L-Għaqda għall-Istrina in spite of the fact that this year's profit will be donated to L-Istrina, id-Dar tal-Providenza and the Breast Cancer Research Programme (RIDT). For every practice that one chooses to experience, there is a €2 donation.
This event is being held with the support of Pace Fire Prevention and the Civil Protection Department.
The facebook event for this activity is as follows:
https://www.facebook.com/events/474647012646668/