To honour all the mothers, Casa Antonia Nursing and Residential Home in Balzan hosted a special Mother's Day celebration in a meaningful way for the residents and their families.
The day kicked off with a sumptuous morning party in the beautiful landscaped gardens. As usual Casa Antonia's garden was transformed into a fairy-like setting, with flowery plants dotted around the pool, while classic pop revivals, sang by soprano Ruth Sammut Casingena, made the atmosphere even more special.
As beauty has no age, female residents were treated to hair and beauty treatments. Casa Antonia's resident hairdressers Maria Gatt and Maria Zammit gave the ladies some lovely elegant hairdos, while students from the International School of Beauty Therapy led by Sharon Warrington applied facial treatments.
The Mother's Day spirit was reflected on the smiles of the residents' faces.  They enjoyed the bright sun-lit environment, the party and more so their family members around them. Every female resident received a beautiful gift as a memento.  
Casa Antonia General Manager Dr Sarah Cassar said: "We ensure that each senior resident is well cared for with love and that they receive our full attention. We enjoy organising such traditional family occasions that give our residents a sense of home. They really appreciate it."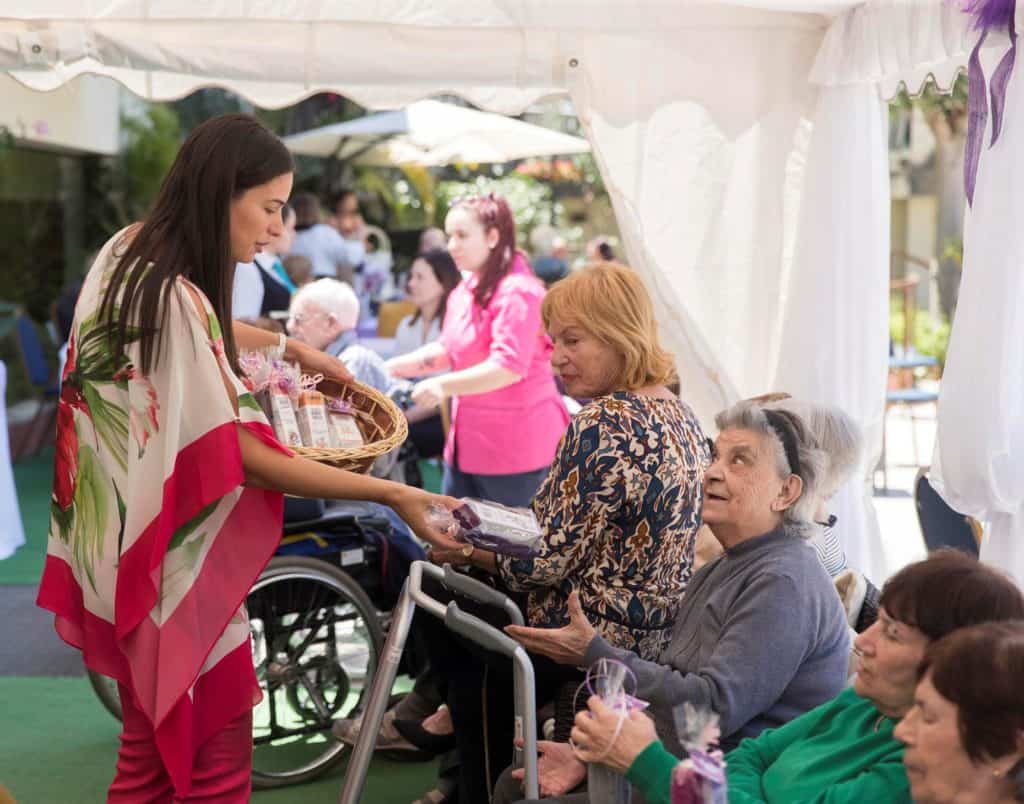 Overlooking San Anton Gardens and nestled in a quiet cul-de-sac, Casa Antonia Nursing and Residential Home is a distinguished yet affordable home for the elderly. Employing over 120 well trained staff enables the home to offer a holistic services and truly personalised care for residents. The 150-bed facility offers long-term care, short-stay convalescence, rehabilitation and respite care, and extra services such as social and physical activities, craft sessions, hairdressing and beauty treatments, and catering for private parties amongst others.
For enquiries at Casa Antonia, one can call on 2149 6277 or send an email to [email protected]