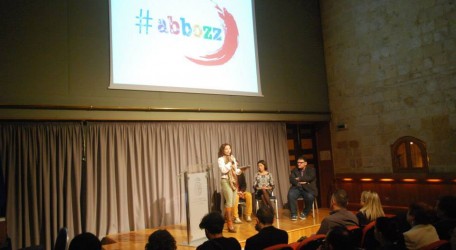 If there is one publishing house which is doing its utmost to reawaken an interest in the Maltese language it's Merlin Publishers. After the success of their innovative concept tsek-tsik (in which speakers had to talk about a various number of topics in just 3 minutes), they came back this year with another creative event. This time it was called #abboz, held recently during the National Book Fair. Josanne Cassar speaks to Merlin's Chris Gruppetta to find out just why this evening was so successful .
Q. After tsek-tsik, what made you decide to come up with this new concept and how did you think of this idea?
"We'd run tsek-tsik for three consecutive years and I didn't want us to get too "cozy" with a format, so – mad as we are – we decided to change. The idea came from repeatedly hearing misconceptions about how a publishing house selects its manuscripts. Some think it's down to "contacts", others that's it's luck of the draw. I thought #abbozz was a way of putting the record straight on what the behind-the-scenes involves. Also, of course, the concept was "borrowed" from talent shows: I jokingly referred to it as an X Factor meets the Book Awards. The format of having artistic work judged by a panel of experts and by the public is an interesting one, and in our case went far in dispelling the perception that literature is an elitist, inaccessible hobby."
Q. How many manuscripts and cover designs did you receive; were you surprised at the response?
"Considering that there was only one month for submissions – which in practice means that only manuscripts already written could be submitted – we were surprised to receive over 15 manuscripts. Roughly the same number of designers applied to work on the cover design. I was terrified there wouldn't be any submissions, or that they'd be weak and we'd have quality issues, but I was pleasantly surprised on both counts."
Q.How did it work in practice on the night?  Was the audience surprised at the very honest critique?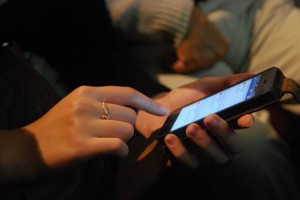 "This was the nearest to a full-blown "show" that we've ever done. Tsek-tsik ran itself, so to speak, with each presenter following on from the previous one and the slides setting the pace. #abbozz, on the other hand, was more of a show and, in fact, we asked TV presenter Clare Agius to host it – which she did beautifully. She's an old friend of Merlin's  so she fit in perfectly with the informal, relaxed style that we like to do things in.
On the night, each manuscript was pitched to the audience by me (the judges had already read them in their entirety) , and an extract was read out by actors from Dù Theatre Group (Simone Spiteri, Franica Pulis and Chris Galea). Each of the judges gave their critique accordingly. For the manuscript selection we had Immanuel Mifsud, Simon Bartolo and Kristina Chetcuti. Finally the audience voted for their favourite, using their smartphones to connect to our Facebook page, and the winner was declared.
We followed a similar procedure for the shortlisted cover designs, with judges Zvezdan Reljic, Francesca Balzan and Pierre Portelli critiquing each of the finalist cover designs. For the cover design, all were given the same brief: to create a cover design for Clare Azzopardi's forthcoming new book for adults, Kulħadd ħalla isem warajh."
In Malta we're not used to frank, no-holds-barred criticism. We can easily get very defensive when we're criticised so we often err on the side of caution, preferring to go for a bland and safe prosit tal-programm. I didn't want that, and our judges were great in that they went for very honest, sometimes harsh – but, I hasten to add, always fair and malice-free – criticism. It was quite in-depth, too, so it wasn't just "I didn't really like this manuscript" but they delved into characterisation, dialogue, metaphor, sources and mood, etc.
On a couple of the comments the intakes of breath from the audience were audible."
Q. How did the authors/designers feel at such a public critique of their work?  
"We kept the authors and designers anonymous, largely for this reason. This meant that the judges did not know whose work they were critiquing (there were some surprises when the names were announced at the end, in fact!), thus avoiding any possible suspicion of either nepotism or grudge-settling. It also meant that the finalists – who were all present on the night – weren't unduly embarrassed by sitting in the audience and listening to the sometimes strong criticism, because their fellow members of the audience didn't know who they were. Above all, it ensured that what was being criticised was the work, not the person."
5. Is it difficult to find people to judge these kind of things?
"A lot of thought went into the composition of the panels and I was thrilled at how it worked out. I purposely wanted each panel to have two professional authors/cover designers, and a third person who while intimately involved with the arts and with strong experience and sensitivity to literature/design wasn't directly involved in manuscript writing or cover designing. This was to ensure that the evening didn't get unduly technical, but represented also the views of readers.
Each of the judges approached their critiques from a very different perspective. Thus, for example, Pierre Portelli discussed a lot the technical aspects of cover design, whereas Francesca Balzan often enriched her critique with art references, placing the designs in a wider context."
Q. Will you do this again next year or will you think up another innovative idea?
"That is very much the subject of heated debate here at the office! (I must mention, here, that I'm lucky to have a fantastic team at Merlin, who made #abbozz possible. We're a tiny team but I couldn't wish for a more committed, talented and enthusiastic group of people.) Some want to have a second "season", others not. I'm not decided yet. It was hugely exciting for me, but at the end of the day it's a free event that takes up months of preparation and work, not to mention expense. We did discover new authors and designers, of course, but still, we will see…
Q. You have said that you were thrilled with Mark Vella's winning manuscript, X'seta' gralu lil Kevin Cacciattolo? Can you explain what it's about and why you are so enthusiastic? What makes it different to other work you've published so far?  
"I was the only one to know who each manuscript belonged to (not even the rest of my team knew), and, in fact, I was hugely surprised to have received Mark's manuscript for #abbozz. I'd never met him before, but urban myth within the publishing/literature community would have us as rivals (nothing could be further from the truth, I hasten to add). Mark, of course was a publisher himself (Minima) and it was he and Ġużè Stagno who started the publishing revolution in Malta in 2001, probably the first time ever that marketing innovation took centre stage. I like to think that we continued on what he'd started.
So I was very excited about receiving the manuscript from Mark, who is based in Luxembourg now, especially since I had heard so much about how great his writing was. I read it and it was love at first sight. It's a very different kind of novel: definitely not a beach read, as it requires commitment from its readers, but boy does it repay it with a total immersion experience. As I mentioned elsewhere, he does things with the Maltese language that I've rarely seen done before, and the central character (a secondary school boy, Kevin Cacciattolo) is as real as they come.
As I mentioned in my pitch on the night, the parts of the book set in Cacciattolo's school life practically have you smelling the stench of sweat in a boys' school ground. For my generation (let's say thirty-something, please) it was a virtual time capsule back to life in the eighties."
Q. It seems that the Brussels/Luxembourg ex-pat community is producing some of the best contemporary Maltese literary work at the moment. Do you think it is because being away from Malta has given them more perspective?
"Yes, it's true that some of our most exciting authors live in Brussels/Luxembourg, although whether their writing is a cause or effect of that I wouldn't know. Maybe, it's a bit of both, perhaps?"
 Q. Can you tell us something about the winning design and the artist?
"Whereas all finalists were debuting, or practically debuting, the design winner was the only established artist of the lot. It's Lisa Falzon – also based abroad, incidentally – who of course needs no introduction. But again, her cover design was judged anonymously so there was no question of her being advantaged, or disadvantaged for that matter, by her reputation. All finalist cover designs were very interesting, but Lisa's work perfectly represents the mood and feel of Clare Azzopardi's book."