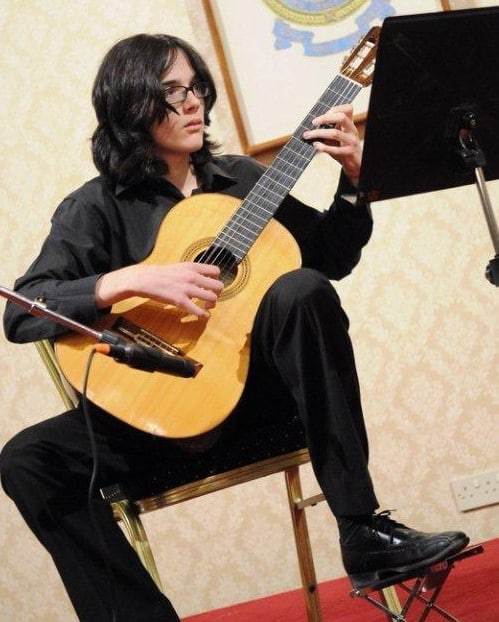 Pictured above: William Smith on the classical guitar – one of the Maltese musicians who received their diploma 
The Malta Society of Arts, Manufactures & Commerce recently held its annual concert and presentation of the University of West London, London College of Music Diplomas.
The event held at the Casino Maltese in Valletta, started off with a series of instrumental performances. A total of 11 musicians showed their prowess at classical and contemporary pieces. These included music by Rachmaninoff and Debussy as well as a pianoforte composition created by a young Maltese musician, Mr Alex Vella Gregory, who performed the piece himself. Afterwards, Mr Richard Lambert who was the foreign examiner who had overseen the last series of musical practical examinations for the London College of Music, which examinations had been hosted by The Malta Society of Arts, Manufactures & Commerce, proceeded to present the awarded diplomas for 2011.
This part of the evening saw some 50 students receiving diploma certificates in varied musical specialisations ranging from Music Performance to Music Teaching to Theory of Music Performance. The event was presented by Marika Azzopardi.