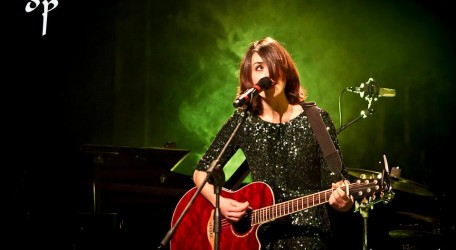 The Curious Child will be released on Saturday 13th April   at Teatru Salesjan in Sliema at 8pm. In contrast to her usual solo performances Alex Alden will be supported by a full band and string section. The theatre will be decorated according to the themes of childhood nostalgia and storytelling to enhance the content of Alex's lyrics. CD's will be available at the venue.
Tickets are available online or at the door on the night of the event. For more info kindly visit  www.facebook.com/alexaldenmusic
The event is supported by The Malta Arts Fund, PiscopoGardens and Tree4U.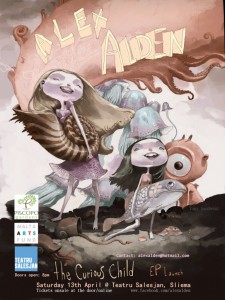 Alex Alden is a Maltese singer/songwriter who began writing songs and poetry from an early age and taught herself guitar when she was 15. Having spent 7 years of her childhood in Germany, she draws inspiration for her music from the forests, lakes and mountains which she grew to love so much.
Now back in Malta, Alex has been circuiting all the bars and venues around the islands, playing her music and collaborating with various musicians such as the band Martin McNeil & The Dissidents (UK).