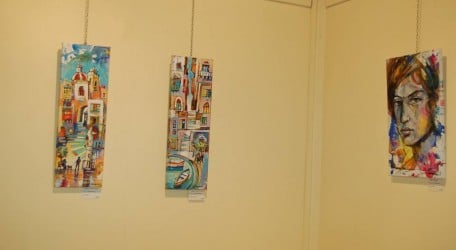 This year will see the fourth edition of this collective which, as always, is being held at Palazzo de la Salle, the beautiful palazzo which houses The Malta Society of Arts at 219, Republic Street, Valletta. The exhibition which will be inaugurated on Thursday, May 29, will be open to the public with a free entrance until Saturday, June 14.
The aims of this collective remain unchanged. Participating artists include both aspiring and budding artists as well as established ones. They are all invited to produce artworks which are priced to sell below Euro 100.
Taht il-Mija has always served its purposes well. One key purpose is to provide new or relatively new artists with the opportunity of showing their works alongside those of well established artists. On the other hand, the collective's criteria manage to encourage established artists to create something artistic whilst sticking to a very challenging lower price bracket.
Another aim is to attract art buyers interested in purchasing what are usually smaller works or un-framed works. The exhibition also allows those members of the public who would not normally be able to afford an expensive artistic product, to visit this exhibition and actually afford to buy art for themselves and for others.
For more information contact the curator on 00356 79663266.