Kinemastik is once again hosting the international film festival of short film, screening exciting, topical and ground-breaking short films on the 27th and 28th July at the Garden of Rest in Floriana.
A selection of award-winning shorts, including hybrid documentary and animation, scouted from international festivals such as The Berlinale, Clermont-Ferrand in France, Cannes, Toronto, Tribeca and Locarno in Switzerland, will be screened alongside four Maltese shorts directed by Keith Tedesco, Charlie Cauchi, Thomas Georgi and Jimmy Grima (as part of collaboration with the Magna Zmien project)
The full selection of short films will be announced on the 15th July 2018.
As in previous years, the audience will get a chance to vote for their favourite film, and there will also be an international jury that will award the Golden Dot trophy to the lucky winner. The 2018 Jury consists of Andrew Gow, John Grech and Stephanie Sant.
Andrew Gow is a London-based film executive who looked after Raindog Films' development slate for 5 years and acted as VP of Development for Filmfund, Silver Reel LLP. Andrew worked for almost four years as a creative executive for producer David Heyman at Heyday Films. At Heyday he helped develop a large slate of projects, among them  "Paddington" with Paul King, "The Thirteenth Tale" with Christopher Hampton, "Testament of Youth" with Juliette Towhidi, and the "Worricker Trilogy" with David Hare.
In the course of his dubious career, John Grech has stamped cheques, issued bills and opened scores of accounts at HSBC Qormi. He looked after a storehouse in Zejtun, taught English in Sliema, Zelenograd, Prague and Mlada Boleslav, served gallons of Pilsner to local skinheads in Mnichovo Hradiste, punched tickets at a rugby stadium in Sydney, taught introductory courses in Ancient Greek at Malta University, tutored autistic children in Bulebel and, quite recently, set up two editions of the Malta Book Festival.
Stephanie Sant graduated from Central Saint Martins in London with a Masters in Arts in 2016. She has since developed scripts for short and feature films, of which many have been pitched at the European Short Pitch 2017, Clermont-Ferrand Euro Connection 2018 and Maremetraggio Shorts 2018. Her first script was for 'Dog-Man' ('Ir-Raġel Tal-Klieb', 2017) produced by Shadeena Entertainment, which is in its final phase of production. Her directorial debut (co-written with Teodor Reljic and produced by Shadeena Entertainment) 'Camilla' will go into production in August and is supported by the National Book Council of Malta. Besides filmmaking and writing, Stephanie also engages in screen acting and physical theatre, primarily with Olivier de Sagazan in his performance 'Hybridation'.
The festival will once again feature 'Krautrock Karaoke Project ' on Saturday 28th July, as part of the closing party. This will make it the 43rd volume for Kenichi Iwasa who is an artist, filmmaker and musician from Japan, based in London since 1997. Kenichi's work relies heavily on improvisation and collaboration, and he is once again inviting local musicians and music enthusiasts for a night of disciplined hedonism, performing krautrock songs from CAN, NEU! and FAUST live! For more information on this jamming session please visit 'Krautrock Karaoke vol.43 in Malta' on Facebook.
Other local and foreign DJs that will spice up the dance floor on both nights, and in no particular order, include Dean Wengrow (UK), Sandra Zaffarese (MT), Uncle Al (UK), Capitol K (MT/UK), Steph Von Reiswitz (UK).
LITTLE ROCK PEOPLE (LRP)– Malta's only short film festival for kids
On Sunday 29th July, Kinemastik will turn its attention to Little Rock People – the kids' short film festival now in its 9th edition. LRP will also be taking place at the Garden of Rest.
Little Rock People aims to introduce a younger audience to the brilliant world of short film, through a selection of unpatronising and potentially challenging films that aim to provoke, question and entertain our discerning young festival goers. The evening culminates with the kids audience award and party.
Our LRP curator Jon Banthorpe has combed the universe and brought back films from Andorra, Switzerland, the United States, the United Kingdom, Denmark and many more exotic places. The evening's adventures include a disastrous birthday party, Lego cyborgs and water skateboarders.  Join us to muse over priorities, friendship, love and all the other big questions that adults are afraid to talk about.
KISFF is supported by the Malta Arts Council through the Cultural Partnership Agreement. Other sponsors include Aldo Malta, Marks & Spencer and Din l-Art Helwa.
Tickets for KISFF #14 can be bought at the door up to 30 minutes before the screening starts. Single tickets for KISFF #14 can be bought for €8.50 and for the 9th Little Rock People prices are €6 for adults and €4 for children. For more information please visit www.kinemastik.org or visit our Facebook Page.




WIZARD OF GOZ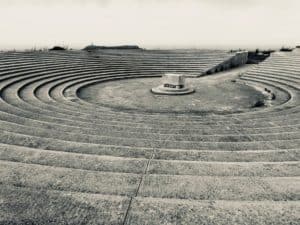 If you and your kids would like to see more of the magic of Kinemastik, you can also join us on the 14th of July for a night of screenings in Gozo. This event, tailor made for the children of Gozo, Malta and the rest of the world, is a lovingly selected programme of playful short films for children, tackling the subject of magic and modern wizardry, including topics such as making something from nothing, seeing things around us differently, the beauty of the way we move and the world that surrounds us.
We aim to prove that magic is all around us everyday – you just have to look.

This magical night will take place on the 14th of July in the amphitheatre on the top of Għammar Hill, opposite Ta' Pinu church, an area known as The Way of the Cross. The programme will last for one hour, and there will be Suzuki wizard jeeps to transport people up the hill (and later down the hill).
The Wizard of Goz is a project supported by the Valletta 2018 Foundation and the Malta Arts Fund. The event is free of charge.