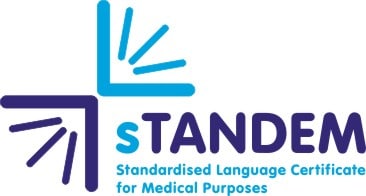 The standardisation of Medical English
by Marika Azzopardi
A team of medical language professionals from around Europe met at the Valentina Hotel in Malta during the past days to discuss a very specific topic – the standardisation of medical English. This meeting formed part of the sTANDEM project – a three-year EU funded project with the main scope of creating an effective testing system that promotes, assesses and certifies professional second language skills among healthcare professionals around the world.
The medical and medical language professionals, originating from Austria, France, Hungary, Poland, Romania, and the UK were also joined by representatives of the Malta-based  Elanguest English Language School which is one of the projects core partners. 'sTANDEM' to date welcomes 10 core partner institutions, 14 supporting partners and eight associated partners from around the world.
English  being the international language of medicine, it is imperative to have optimum communication between professionals, and between the professionals and patients themselves. When the level of communication is marred by language barriers that lead to non-comprehension or outright confusion, where medical care is involved, one wrong term may make all the difference between life or death. As the world becomes a smaller place and people become increasingly mobile, as students from all over Europe travel to achieve greater experience in their specific areas of expertise, as forced mobility leads migrants to seek refuge in Europe and the increasing demand for professional mobility, within Europe itself, leads many healthcare workers to look for jobs abroad, the need to have a common level of specialised medical English is tangibly felt.
At its research stage, the sTANDEM project sent out questionnaires to 45 language experts and 245 students and health professionals in order to develop clear language profiles at different levels and develop exam specifications. The resultant 24 exam sets were set out at three different levels with each set ready to test reading, speaking, listening and writing medical English capabilities.
The team is presently launching the next phase of this project which is the testing and promoting of both the exams themselves and the delivery network. A validation process is in progress to carry out the necessary checks on the system. A manual for test assessors has already been finalised, whilst a revision of processes will increase practicality towards creating a stepping-stone for better links among people of different nations, cultures and habits.
For further information visit www.standem.eu