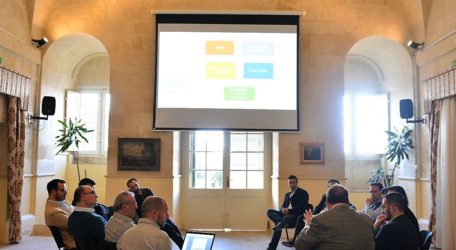 During the month of November, a series of public consultations were organised by the Malta Council for Science and Technology (MCST) which brought together stakeholders from various sectors interested in deliberating the country's current and future Smart Specialisation Strategy. During the events, representatives from academia, the private sector, government and civil society were provided with an overview of the concept of Smart Specialisation, which is based on the premise that a country's investment in research and innovation is conducted using smart, strategic and bottom-up evidence-based policymaking.  Smart specialisation's role and contribution to Malta's ongoing National Research and Innovation Strategy 2020 was also highlighted, and participants were given the opportunity to discuss and provide input on ideas and priority areas for a new Strategy post-2020.  
For the kick-off event, Fernando Mérida Martín, a guest speaker from the European Commission's Joint Research Centre (JRC) delivered a presentation on smart specialisation.  He spoke about "the importance of setting priorities through a bottom-up entrepreneurial discovery process, supported by the strategic promotion of a country's assets, competitive advantages and potential for excellence. Smart Specialisation focuses on investing in a country's relative strengths, taking advantage of its economic opportunities and emerging trends, and prioritising areas with the high potential to boost economic growth".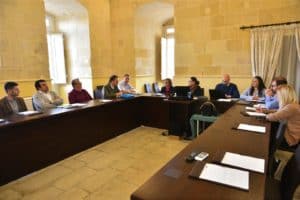 Daniel Guerreiro, a policy maker at the Algarve Regional Coordination and Development Commission in Portugal, was also invited to provide a first-hand account of his experiences and challenges with the development of Algarve's Smart Specialisation Strategy. Commenting on his own experience and the similarities to the implementation of the Strategy in Malta, Mr Guerreiro emphasised the crucial part that stakeholders continue to play in defining and designing a Strategy that best fits and matches a country's assets and capabilities, "rather than being a Strategy imposed from above, using the concept of the 'entrepreneurial discovery process', Smart Specialisation requires businesses, research centres, civil society and academia to work together to identify a Member State's most advantageous areas of specialisation, along with those areas that hinder innovation growth." 
During the various sessions, stakeholders discussed questions relating to Malta's research and innovation landscape, the validity and relevance of the previously identified priority areas and the vision for Malta's research and innovation ecosystem post-2020. Participants were also given the opportunity to discuss emerging sectors and topics that could have a lot of R&I potential in the coming ten years, whilst addressing Malta's main challenges. 
The views expressed, and the feedback given during the events will now be taken forward and used to define the next steps in continuing the consultation process on Malta's current Smart Specialisation Strategy, as well as a new Strategy post-2020.