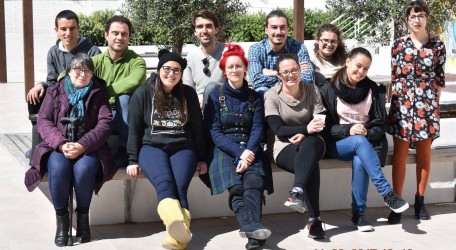 The launch of TAĦŻIŻ5 will take place on Saturday, 7th April 2018, in Studio Solipsis (Rabat, Malta) at 8:00pm. The editor of this year's edition is Glen Calleja.
TAĦŻIŻ5 consisted of a number of workshops and residential seminars, during which the participants produced a piece of experimental writing. The participants of this edition were Krystle Abela, Ruth Abela, Mireille Borg, Rowena Calleja, Chris Cini, Rachelle Deguara, Angele Haber, Rachela Gauci, Gabriel Pace, and Darren Sammut.
We encourage the general public to attend. Entrance is free, and those present shall be given a copy of the publication, which is a poster designed by Lorinda Mamo. Some nibbles are also guaranteed!
The call for TAĦŻIŻ6 shall be open during the event.
The details can be found in the event link: www.facebook.com/events/1625615640860481.