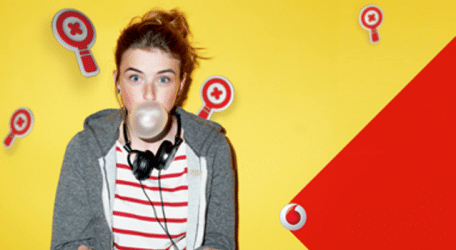 Vodafone Malta is once again looking for the future leaders of the business and is seeking fresh graduates who are ambitious and have drive and ideas to shape the telecommunications industry. Through Vodafone's Discover Program, an intensive training and development program that enables to identify, retain and develop high-quality talent from University, trainees will be able to undergo a customized training program that provides them with exposure to Vodafone's growth and career opportunities and help them make an educated career choice by offering them job rotation across functions, career path insights and projects amongst others.
"We aim to be the leading customer and talent oriented organisation that engages people," said Martin Gregory, Head of HR at Vodafone Malta. "We are constantly focusing on creating career growth opportunities for our employees. Life here is very fast and it brings fresh challenges every day; working for us means an opportunity for new graduates to get this great opportunity to grow in a company that is always evolving. The program will ensure that employees feel valued and will go that extra mile to contribute to an organisation with development as top priority."
From talking and texting, to business projects and money-transfer payments, Vodafone is passionate about making life simpler and more rewarding. It is in the company's DNA to push forward, create a better future and to find new ways that help people communicate. The Vodafone Discover Program is a challenging and rewarding adventure and graduates will work alongside some of the industry's leading experts that develop the solutions that shape the customer's future and theirs.
Every day, Vodafone's expanding network of 30 countries, spanning five continents, helps people across the world get the most out of life. They use their determination to inspire people to achieve even more. A world of opportunities await those who have the talent and desire to succeed. Applying is easy, simply visit http://careers.vodafone.com.mt/ for further information and to apply for this great opportunity.