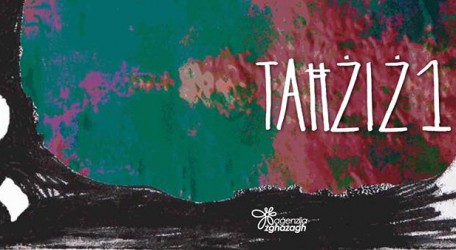 Pictured above: The work of Nigel Baldacchino and Ryan Falzon
A book launch called TAĦŻIŻ1, will take place on Sunday 1 December at 8pm at Palazzo de Piro, l-Imdina.
This launch forms part of a programme of empowerment by the Aġenzija Żgħażagħ which  focuses on creative writing and is being held in collaboration between the Għaqda tal-Malti – Università and the Fondazzjoni AWL. Taħżiż is unique because it forms part of three residential seminars which focus on intensive training in writing and the interdisciplinary aspects of art.
The participants will be Ryan Falzon, Beverly Agius, Michael Carol Bartolo, Naomi Mercieca, Nigel Baldacchino, André Mangion, Karl Schembri and Theresa Abdilla who will also be distributing their works.
For further information go to  tahziz.wordpress.com or the Facebook page   www.facebook.com/tahziz or the events page   www.facebook.com/events/245161692306262