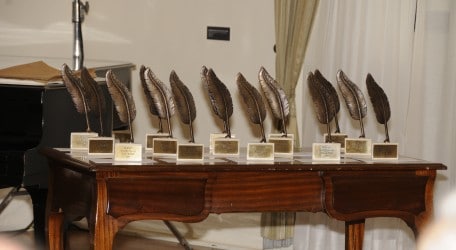 Each year the National Book Council, organises, under the patronage of the Prime Minister the National Book Prize which gives due recognition to the Maltese book, together with awards and grants  to publications by Maltese authors in Maltese and other languages.
Eligible publications are those first published in book form during the year 2012. This year the Council is also accepting books that were published in e-book format. In order to be eligible for participation, a book has to contain not less than 80% of unpublished content in book form. Maltese citizens living in other countries are also eligible to participate.
All genres are accepted. The most popular are fiction (novels and short stories), prose non-fiction including  religious, textbooks and lifestyle' books (which include leisure, health, hobbies, the home, food, sports etc), poetry, drama, works of research, and books written for children and adolescents. Special Awards are given for translation, best illustrator, best production of a book and lifetime achievement award.  In the main categories, the winner is given a prize of 700 Euro, a trophy and a certificate to the first classified, and a prize of 400 Euro and a certificate is given to the second classified.
Participants are to deliver four copies of the book or in the case of an e-book four printed copies to:
  The Secretary
The National Book Prize 2012
Attn. Mr Joseph Debattista
The Central Public Library
Joseph J. Mangion Street
Floriana FRN 1800