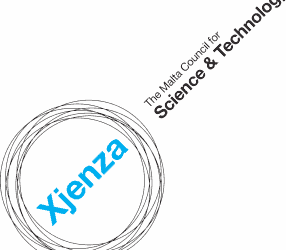 Memorandum of Understanding on continuous professional development and the upskilling of teachers, Esplora staff and their collaborators signed between MCST and IfE
The Malta Council for Science and Technology (MCST) has today signed a memorandum of understanding with the Institute of Education (IfE) related to training and Continuing Education, at Esplora Interactive Science Centre, Kalkara.
The Memorandum of Understanding was signed in the presence of the Honourable Evarist Bartolo, Minister for Education and Employment and Dr. Francis Fabri, Permanent Secretary, Ministry for Education and Employment.
The aim of this understanding is that MCST through Esplora and 'IfE', will be developing a collaborative initiative in Continuing Professional Development within the Maltese educational system leading to the contribution of upgrading and upskilling teachers, Esplora staff and collaborators who co-develop content for the Esplora education programme.
In his opening speech the Chairman of the Malta Council for Science and Technology, Dr. Jeffrey Pullicino Orlando said: "We do recognise that we cannot work in isolation and we must work together in order to prepare our future generations to be able to face the challenges that are posed to them in the work place…That is why, this collaboration between Esplora and IfE  is essential and together we will yield the highest level of staff on a national level."
Through this collaboration which will take place over the next three years,
IfE shall offer opportunities to Esplora staff and collaborators to be trained and knowledgeable in various learning approaches, school syllabi and curricula. This would help them in strengthening and linking their visitor interactions with school curricula, when necessary. It will also offer opportunities to Esplora staff to develop pre-visit resources and post-visit resources together with teachers which would be a great help to educators and will certainly enhance students' learning. Moreover Esplora staff will be able to attend IfE courses.
Ms. Joanne Grima, IfE Chief Executive Officer mentioned that: "the Institute for Education has been established to provide professional learning to all those who are responsible in any way of the development of our future generation. Through this agreement with MCST educators will have the opportunity to directly link scientific theories to practice, engaging more learners in the process."
Evarist Bartolo, Minister for Education and Employment, reiterated that "gone is the time whereby education happens just at school; it actually occurs in other places. We live in a society where learning happens not only in formal education settings such as schools, but also in non-formal education centres such as Esplora. We need more children and youths to choose the fields of science and technology not just for the sake of education but also to work towards a sustainable future for our country and our planet.
In the course of, there will be the possiblilty to create new accredited courses together to suit the needs of Esplora's staff, teachers, parents and the general public. Given that the collaboration is being held with Esplora, IfE shall be given the opportunity to use the premises at Esplora to complement training, through hands-on learning, especially for Science, Technology, Engineering and Mathematics (STEM) courses offered by IfE, where part of the course could be held on site. 
The signing took place in the presence of the Honourable Evarist Bartolo, Minister for Education and Employment.