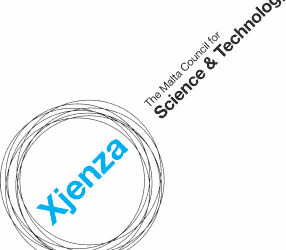 Esplora presented the Education Programme 2018-2019 and the Planetarium Live Shows during the launch event which took place at the Esplora Planetarium Building, Kalkara this evening. Esplora's mission to bring science closer to the people and people closer to science, was highlighted through a contemporary dance performance entitled Newton's Laws of Motion and a series of interactive demos taken from Esplora's science shows and workshops.
Esplora Director Ms. Rachael Blackburn, through her conscientious narrative about the disturbance of the environment caused by human influences, stated that "it's in our power as science communicators to strive for changing the world to a better place through the understanding of science. If we have the power, we have the duty."
Mr Clayton Cutajar, Senior Executive highlighted the Education Programme which included the upcoming Thematic Events such as Destination Space and Halloween at Esplora. The Education Programme provides STEAM workshops and science shows for all ages from kinder to post-secondary years. The Esplora Education Programme 2018 – 2019 can be downloaded from http://esplora.org.mt/education-programme/.
In his closing speech, the Executive Chairman of the Malta Council for Science and Technology, Dr. Jeffrey Pullicino Orlando stated that "we are investing our resources in people through non-formal learning in STEAM fields. An investment in Malta's human resources is truly long-term. Being a science hub for researchers, communicators, artists, teachers, innovators and the general public alike is critical because when we invest in our citizens – their work, knowledge, skills and their ideas – we are investing in tomorrow".
Dr. Pullicino Orlando announced that this year Esplora will be introducing the new Science Spritz concept, where people can informally meet experts in the field, ask questions and discuss current themes such as Blockchain and Medical Marijuana. He added that Esplora will also be supporting the Government's measure of One Tablet Per Child by organising an event in collaboration with MITA, amongst other entities, on Drama and Cybersecurity in which year 4 students are encouraged to bring their own tablet. The Executive Chairman launched the Planetarium Live Shows, which will be on offer this year as from the 12th October, where visitors immerse themselves in the Wonders of the Night Sky and experience travelling to the International Space Station, constellations and our solar system.
For more information about Esplora visit www.esplora.org.mt, https://www.facebook.com/esploramalta/ or call 2360 2299.