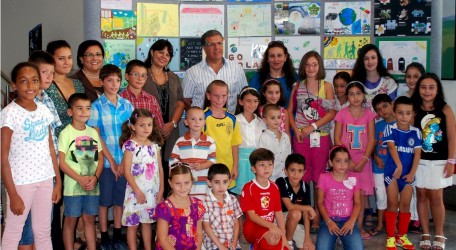 Children participating in this year's World Environment Day competition became familiar with the concept of a 'Green Economy' – a theme selected by the UN Environment Programme.
"The HSBC Malta Foundation organises World Environment Day competitions to make this important day more meaningful and memorable for children," said Josef Camilleri, HSBC's Head of Corporate Sustainability. "While this year's theme may seem quite challenging, the submitted artworks show that the children actually get to grips with the subject matter and put a great deal of thought into their work. We are all most impressed by the talent and enthusiasm on display."
In addition to the awards for the best three entries, certificates and educational prizes were given to all participants to reward and encourage the children's environmental awareness.
The UN Environment Programme defines the Green Economy as one that results in improved human well-being and social equity. In its simplest expression, a green economy can be thought of as one which is low carbon, resource efficient and socially inclusive.
The HSBC Malta Foundation is committed to investing in the community and looks to bring about lasting benefits in society in its three key areas: improving the quality of life for disadvantaged children, achieving a more sustainable environment and preserving Malta's heritage.
More information about HSBC Malta Foundation's activities is available on the 'Sustainability' section of HSBC Malta's website at www.hsbc.com.mt/csr