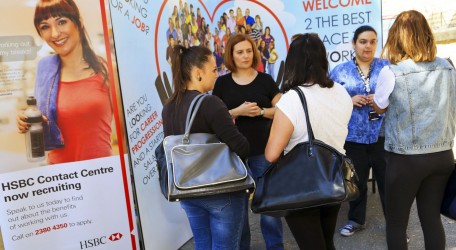 HSBC UK Contact Centre Malta is collaborating with the Malta College of Arts Science and Technology (MCAST) to offer students a three month fully paid training course followed by on-the-job work experience at HSBC Contact Centre's premises in Swatar.
Once the full time training course is successfully completed, students may join an evening part-time team at the HSBC Contact Centre with the prospect of continuing work at the Centre on a full-time basis.
"This is a great opportunity for MCAST's business and banking students to benefit from full-time training over the summer period as well as part-time on-the-job experience when school starts again in October. In this way, we are offering students an important first step towards a career within the HSBC Contact Centre," said Site Head of HSBC UK Contact Centre Malta Linsey Jones
"Students from other faculties who have a good command of English and IT skills are also encouraged to make the most of this unique opportunity which offers professional training, career progression, and a highly social and motivating work environment," said Ms Jones.
HSBC UK Contact Centre Malta forms part of the UK network of contact centres for HSBC supporting UK customers. The Centre currently has over 400 employees who provide assistance to UK account holding customers with their daily telephone and internet banking needs. Currently, the Centre is on the lookout for persons with good command of English and IT skills that are eager to learn, grow and achieve.