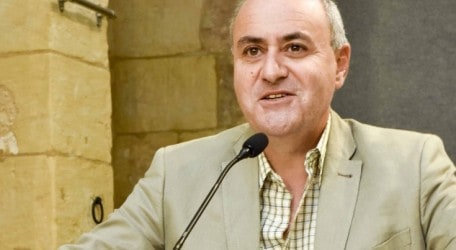 Recognising outstanding Local Councils of 2017
GreenPak Coop Society is asking consumers to crush empty plastic bottles for recycling. Designed to reduce plastic pollution, optimise space in recycling bags and bins, and increase collection rates of plastic bottles, "Crush Plastic Bottles" campaign focuses on the need to dispose plastic bottles properly. Crushing plastic bottles for recycling brings awareness on the need to stop littering and increase resource use.
Maltese personalities are supporting the campaign and have helped produce the "Crush" video by singing the 1990s hit 'Crush' by Jennifer Paige. The campaign is supported by many leading companies including GSD Marketing Ltd, bottlers of Coca-Cola products. GSD Marketing Ltd together with GreenPak are leading a campaign on sustainable use of plastic bottles and targeting consumers at beaches to stop littering. The campaign will also feature on radio and TV to encourage a widespread effort to crush and recycle plastic bottles.
The trophies presented during GreenPak's Local Council Awards of 2017 were artistic glass sculptures representing crushed plastic bottles. The awards recognise those localities that distinguish themselves above others in sustainable waste management. The award ceremony took place at San Anton Palace in Attard, in the presence of the Minister for Sustainable Development, Environment and Climate Change, Hon. Dr José Herrera and the Parliamentary Secretary for Local Government and Communities Hon Silvio Parnis.
As the largest waste recovery scheme in Malta, GreenPak has embarked on numerous education campaigns highlighting the need for law enforcement on littering and the proper use of recycling bring-in-sites bins. The cooperative's CEO Ing Mario Schembri said that although a lot of effort and improvements are being made to safeguard the environment, littering in public places has not abated.
"Almost €30 million are spent every year on waste management between the private sector and Government, and this amount does not include Government's expenditure related to administration, policies and law enforcements. Unfortunately, we see litter everywhere. This immediately leads to the question: what are we doing wrong?" said Ing Schembri.
GreenPak has installed a number of CCTV cameras over bring-in-sites bins at hot spot locations and works incessantly with Local Councils to stop the litter abuses that occur daily.
"We are hopeful that the "Crush plastic bottle" campaign serves to reduce plastic littering in Malta and encourage the public to take positive action and reduce waste sent to landfills," added Ing Schembri.
Sliema Local Council scooped the Best Overall Performance Award for the second year running. This award is presented to the Local Council that collects the largest amount of recyclable waste per inhabitant.
For the second consecutive year Żurrieq Local Council received the Most Glass Collected Award for managing once again to collect the largest amount of glass from the door to door collection service held every first Friday of the month.
The Most Responsive Community Award went to Gżira Local Council for registering a sustained increase of 97% recycling following a five-month educational campaign run by GreenPak in 2016. St Julians Local Council followed by Żebbuġ Local Council also registered a sustained increase in recycling.
Swieqi Local Council scooped the Most Proactive Council Award for increasing awareness on separation of waste among the residents. Żejtun and Attard Local Councils were also nominated for this award. The Most Supportive Locality Award went to Żebbuġ Malta.
Nature Trust Malta's CEO Mr Vince Attard presented a special award to Kirkop Local Council. Nature Trust Malta and GreenPak together promoted the protection of Malta's wildlife through the recycling of used clothes, and Kirkop residents collected close to 1kg per inhabitant. The runner up was Qrendi and third place was Mqabba Local Council.
Besides receiving the trophy and certificate of achievement, the winning local councils were presented with the prize money of €1,000 to support ongoing environmental projects within their respective locality for the benefit of its residents. The runner-up Councils also received a monetary prize.
http://www.greenpak.com.mt/crush-bottles.