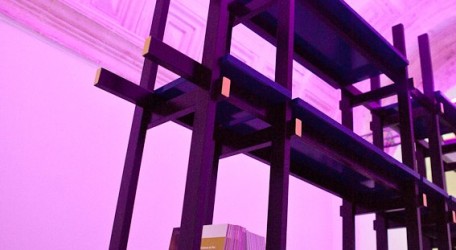 As part of the Science in the City festival, librarians from the University of Malta are creating a variety of activities to encourage young children to take an interest in e-books.
Following the success of the first edition of Science in the City with more than 800 visitors to the EU Children's Corner organised by the University of Malta Library, this year the children's activities are being held at the National Library in Valletta.
On Friday 27th September from 6pm onwards, families with young children are invited to explore a series of educational websites where children can find interactive e-books. This will be a starting point for young children and their parents to share activities and learn about interactive sites they can use to improve their child's interest in reading. In between demonstrations of e-books, children can enjoy watching some interesting science related videos.
The University's Librarians will also be providing colouring paper and assist children with crafts creating science related ideas, such as space rockets in the form of books. They will be distributing science related colouring paper and science based experiments which the children can do at home.
Science in the City festival forms part of the EU-wide celebration called Researchers' Night on the 27th September 2013. The public is invited to participate in several innovative and entertaining activities of science and science –inspired art.
The programme can be downloaded from www.scienceinthecity.org.mt or festival updates followed on Facebook at: www.facebook.com/ScienceInTheCityMalta
The "Researchers' Night – Science in the City" festival is organised by a consortium of national organisations that is led by the University of Malta Research Trust, and the Malta Chamber of Scientists. The partners are MCST, Where's Everybody Ltd, Valletta Local Council, MEUSAC, the Public Broadcasting Services Ltd, MCAST, iCreatemotion, the EC Representation in Malta, the Malta Council for Culture and the Arts, Notte Bianca, Valletta 2018 Foundation, Malta Chamber of Pharmacists, King's Own Philharmonic Society and St James Cavalier. The project is supported by the Parliamentary Secretariat for Research, Innovation, Youth and Sports, Vodafone and Microsoft Innovation Centre.
The festival is co-funded by a competitive award from the EU's FP7 Programme and the Malta Arts Fund.