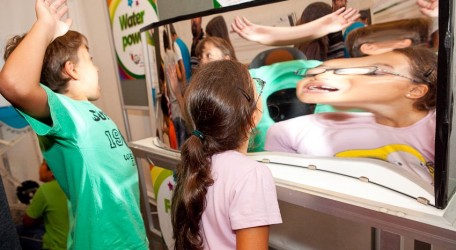 Ever wondered about the stuff you're made of? Or whether life exists on another planet? If yes, you're not alone, as these are questions that have been puzzling scientists all over the world for centuries. To solve these questions, the world needs its scientists as much as its curious citizens.
If you want to know more about the way the world works, (whether it is to grasp the cause of those dreaded electricity bills or simply for the sake of demystifying scientific brain-teasers), you are welcome to join the Malta Council for Science & Technology (MCST) team in a spectacular evening at Science in the City on Friday 27th September at St George's Square, Valletta, from 6pm onwards.
MCST brings Science: Up close and personal, an event for both adults and children. While adults can listen in on discussions about well-being or energy consumption, the children will be entertained with equally stimulating talks on creepy crawlies and the cosmos.
Children can also participate in a science quiz with prizes to be won or impress their friends with face paintings imitating famous scientists and technological artefacts. Families can enjoy science shows that will transform mind-boggling theorems into comical acts as well as a captivating dance performance taking place around the water fountains, in celebration of water itself by some of the leading dancers on the island. Finger food and drink will be also available.
The "Researchers' Night – Science in the City" festival is organised by a consortium of national organisations that is led by the University of Malta Research Trust, and the Malta Chamber of Scientists. The partners are MCST, Where's Everybody Ltd, Valletta Local Council, MEUSAC, the Public Broadcasting Services Ltd, MCAST, iCreatemotion, the European Commission Representation in Malta, the Malta Council for Culture and the Arts, Notte Bianca, Valletta 2018 Foundation, Malta Chamber of Pharmacists, King's Own Philharmonic Society and St James Cavalier. The project is supported by the Parliamentary Secretariat for Research, Innovation, Youth and Sports, Vodafone and Microsoft Innovation Centre.
The festival is co-funded by a competitive award from the EU's FP7 Programme and the Malta Arts Fund.
The programme can be downloaded from www.scienceinthecity.org.mt or festival updates followed on Facebook at: www.facebook.com/ScienceInTheCityMalta