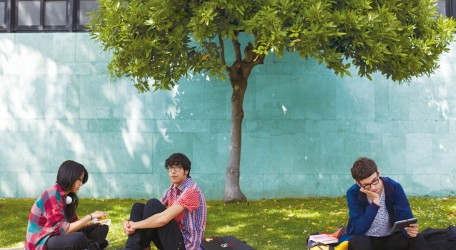 Reducing carbon emmissions while maintaining economic growth and imporving quality of life, is one of the fundamental challenges for governments in the 21st century and one in which the ICT sector, including Vodafone, can play a real part in.
The increased use of information and communications technology (ICT), in areas such as improved logistics networks, fleet management and smart building management, among others, could cut global greenhouse gas emissions by 16.5% by 2020, says a new study, SMARTer2020, from GESI(the Global e-Sustainability Initiative). The study shows that concerted action by the ICT sector, in concert with policy-makers, could save 9.1 Gigatonnes of harmful greenhouse gases from being emitted, amounting to $1.9 trillion in gross energy and fuel savings.
The study was conducted by The Boston Consulting Group (BCG), on behalf of GeSI, an ICT industry partnership for sustainability, of which Vodafone is a member. The in-depth research concludes that up to 16.5% of global greenhouse gas emissions can be cut by implementing ICT solutions throughout the economy with over 16% more savings than was calculated in an earlier study conducted four years ago.
The new research identifies the potential of ICT-enabled solutions to reduce the amount of greenhouse gas produced across six sectors of the economy – power, transportation, manufacturing, consumer and service, agriculture and buildings. A clear example of this is the partnership between Vodafone and ABS Bank in New Zealand which aptly demonstrated the potential for mobile communications to make substantial carbon and cost savings. In just three years ABS Bank has been able to reduce its energy consumption by 23%, equivalent to €1,625,000 and has saved over 1,000 tonnes of CO2 per year, thanks to Vodafone's M2M solutions.
The study, SMARTer2020, is available for download at http://gesi.org/SMARTer2020.