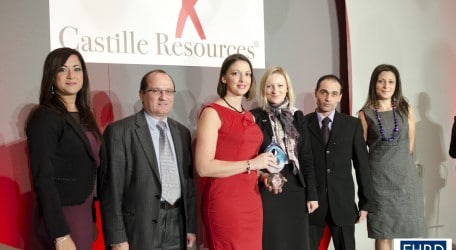 The Westin Dragonara Resort was presented with an award for Employee Engagement at the Malta People Awards organised by the Foundation for Human Resources.  This award is a result that the Westin Dragonara Resort has sought to demonstrate maximum employee engagement in the strategy and operations of the organisation.
This award acknowledges that the Human Resources department's initiatives and systems of the organisation have made a significant contribution to a strong culture of employee engagement that has positively impacted the organisation.  It also signifies that employee engagement is mainstreamed in the company's policy and operations and that the organisation promotes, encourages and rewards employee engagement at all levels of the company.  By fostering a culture of employee engagement staff performance, motivation and commitment levels have been nurtured, developed and strengthened.
The Employee Engagement award adds to the list of accolades that the Westin Dragonara Resort has received over the past couple of months from the Foundation for Human Resources including the Learning and Development Award and Performance and Reward Award.
Visit www.westindragonaramalta.com for full details about The Westin Dragonara Resort.