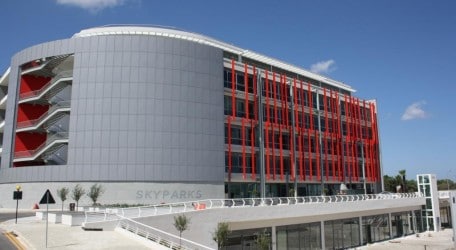 Building on  a successful aviation seminar held  in London earlier this year which was organised by Aircraft Corporate Services (Malta) Limited, ACS (Malta) was subsequently approached by Aeropodium with the suggestion of organising the first Mediterranean Business Aviation Summit in Malta this September. ACS (Malta) which provides legal assistance to clients in the registration of aircraft and related corporate services, will be organising this summit with the aim to provide a platform for manufacturers, operators and any organisation interested in this exciting marketplace, to explore topical issues affecting the industry. There will be talks by both local and international experts in the field, offering an excellent opportunity to learn more about business aviation in the Mediterranean. Delegates will also benefit from networking with leading aviation experts from the Mediterranean and all over the world.
SkyParks Business centre is also supporting this prestigious event, being held on 14 September. "We believe that the aviation industry has great growth potential locally" said recently appointed SkyParks General Manager,George Mallia. "In fact two recent additions to SkyParks's office tenants from the aviation industry include Hyperion Aviation and Hermes Aviation . Hangar 8,another private jet operator operating locally under the name of Maleth-Aero, also came on board earlier this year."
SkyParks Business centre is currently preparing for its official launch towards the end of September during which time most of the outlets on level 1 will also be opening. These outlets include the Deli-Café Talbot and Bons which is already open to the public as well as the Forestals gadget store Matrix , Headlines Newsagent and BOV.
ACS (Malta) is the main sponsor for this event, utilising its local knowledge and expertise to assist Aeropodium in the organisation of this first summit. Aeropodium is a London-based company which organises and manages international networking business events for the aviation industry.