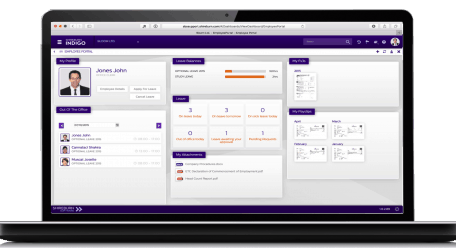 Shireburn Software scooped up the award for the Best Business to Business Application Award (B2B App) at the Malta Communications Authority (MCA) eBusiness Awards, held recently.
Shireburn's Indigo Payroll software solution, the application for which Shireburn won the award, provides all the functionality that one would expect of a professional payroll system, but goes well beyond just that.
The innovative solution was developed and is supported by Shireburn Software, a team of 46 professionals all based in Malta. Only a year since its launch, the solution is used by more than 260 local companies.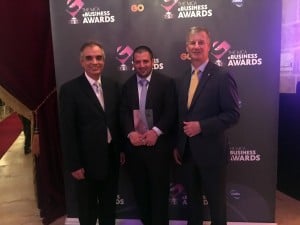 "Shireburn has won a series of awards for its software products, both locally and internationally. This is in fact the 3rd time that Shireburn has won an MCA eBusiness Award. Winning the Best B2B App for our Shireburn Indigo Payroll solution, is truly gratifying for all the hard work and vision of the team to be recognised once more for creating an exceptional product" said John de Giorgio, the Managing Director of Shireburn Software. "Over the last 33 years Shireburn has continued to be a leader in the payroll software market, not only due to our solutions, but because of the unrivalled support that we offer to our users. The launch of Shireburn Indigo Payroll was a natural step in Shireburn embracing the next wave of technology possible by the infiltration of the cloud in the local business community. I am extremely proud of our team and its accomplishments."
Shireburn Indigo Payroll is an innovative, multi-tenanted, Cloud based payroll and leave management solution, which simplifies the entire payroll process, automating its calculation and satisfying all legal requirements, whilst offering businesses an innovative self-service tool through a unique employee portal.

Developed using the Microsoft Azure Cloud as a platform, Shireburn Indigo Payroll is entirely web based allowing access from anywhere and anytime, on any device, such as desktops, smartphones and tablets. It allows large and small businesses alike to run their payroll with the greatest level of productivity, accuracy, security and convenience, whilst providing the added flexibility, through the Cloud, to work from anywhere.
The eBusiness Awards are organised annually by the Malta Communications Authority. The adjudication was carried out by a specifically setup independent evaluation committee comprised of representatives of the academia and the industry. The winners of each category were announced at an Awards Ceremony held on the 11th of April, at the Mediterranean Conference Centre in Valletta.
This is the 6th edition of the MCA eBusiness Awards, singled out as a unique annual event of its kind in Malta because it is the only award that acknowledges the use of technology in the entrepreneurial efforts of individuals and organisations. A well-established industry forum, these awards bring together talented ICT professionals to recognise innovative and unique business initiatives that blend technology with entrepreneurial flair.