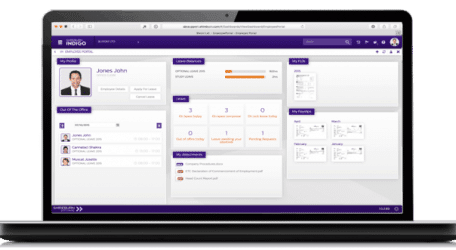 Shireburn Software announced today that its cloud based Shireburn Indigo Payroll solution has exceeded yet another milestone with more than 12,000 employees being paid using the system.
The Shireburn Indigo Payroll software application has attracted businesses interested in a solution that combines high levels of functionality with an appealing interface, excellence of support and a predictable subscription based model of Cloud based deployment with the flexibility to work from anywhere.
An employee portal is available for staff to access securely, apply for vacation leave, check their own leave balances, download their payslips as well as view their FS3s, to name a few. This increasingly reduces much of the administrative load placed on HR and payroll departments, whilst engaging employees with an element of self service in a highly secured environment.
"This has been an important milestone for Shireburn, affirming the outstanding work of our team, our innovative ideas and our ability to successfully develop, take to market and support a local product offering. It also confirms the readiness of local businesses to shift their solutions to the cloud and invest in the latest technology when running their enterprise," said John de Giorgio, Managing Director of Shireburn Software.
"Since the first live installations of Shireburn Indigo Payroll in January 2016, we have experienced a remarkable take up from both our existing clients, wanting to benefit from the innovative capabilities, excellent user interface, employee empowerment facilities and work-from-anywhere capabilities offered by the Cloud, to competitive wins from other businesses wanting to move from their existing suppliers to a platform capable of propelling them forward for the future. These organisations range from small to very large enterprises, across all sectors as well as payroll bureaux."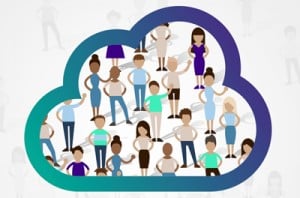 In celebration of this major event, Shireburn is releasing some major new features in relation to attendance management and dual factor authentication, which will be announced at the Annual HR Conference organised by the Foundation for Human Resources Development (FHRD) taking place on the 20th October. Shireburn is once again an official partner of this conference that brings together more than 400 professionals in what has become Malta largest HR gathering.
Shireburn Software has been providing business software solutions for more than 30 years, including payroll solutions which today process over 60,000 employees' payroll and HR. Always looking to innovate, the company redeveloped its payroll offering launching the Cloud based Shireburn Indigo Payroll in line with the new philosophy of system deployment sought by the market while implementing the highest levels of security and reliability.
Shireburn Indigo Payroll also scooped up the award for the Best Business to Business Application at the Malta Communications Authority eBusiness Awards earlier this year.
Shireburn has created a very high reputation for combining solutions with high capabilities and reliability combined with the highest levels of customer service which has driven many competitive wins in this last year.
Companies looking for a local payroll solution are encouraged to take a look at www.shireburn.com/indigo.