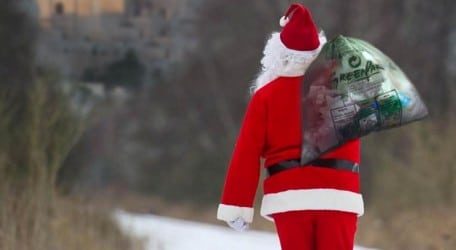 The year 2012 will end on a high note for GreenPak Cooperative Society as its scheme is well on track to record its highest recycling performance since its set up in 2005. This has only been possible through a continuous commitment towards good governance and a pledge, made in 2005 that GreenPak will operate at the least possible cost.
Today, over 1,300 companies rely on GreenPak's services, while in the last 12 months six more Local Councils have joined the GreenPak Scheme due to the superior service it provides. Figures show that between 2011 and 2012, companies registered a 15% increase in waste recovery while Local Councils recorded a 18% addition from last year.
Being a Cooperative Society and as provided for by law, at the end of the year, the generated surplus in funds will be directed into a Patronage Refund and then distributed among members. It is estimated that for a nominal share of €50, an average member of the GreenPak Cooperative Society can expect to receive a return of €554 for 2012.
GreenPak CEO Ing Mario Schembri explained: "The Patronage Refund is worked out proportionally according to the amount of business brought by a company into the Cooperative, with some members expecting to receive a Patronage Refund of more than €2,000 just for being in the Cooperative.
"This focussed effort is beneficial also for Malta, as it incentivises companies and Local Councils to start thinking in a way that aligns environmental friendliness with the practicalities of business acumen. It is all well and good for a company or a Local Council to be proud of its environmental credentials, , but being part of GreenPak is also about making the right decisions that will bring about an innovative, green and at the same time profitable approach for that company or Local Council. What before was considered to be a problem, today we have shown and proven that packaging recycling is an opportunity to improve business and stimulate public participation," said Ing Schembri.
For further enquiries regarding GreenPak waste collection scheme, bring-in-sites and other information one can visit the Greenpak website www.greenpak.com.mt or contact them  on tel: 2166 1081 or email [email protected]