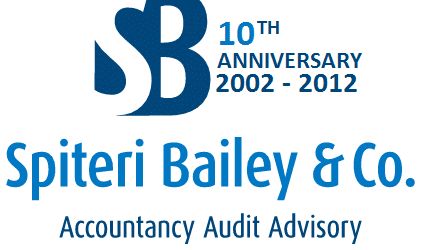 PrimeGlobal – European and Middle East Conference this weekend
Spiteri Bailey & Co. a multi-disciplinary accounting, audit and advisory firm,  which is this year celebrating its 10th  Anniversary,  is pleased to  welcome to Malta the PrimeGlobal – European and Middle East Conference. This is being  held between Saturday 20 October and Monday 22 October  at the Westin Dragonara Resort in St. Julian's Malta.
The Conference will host close to 200 delegates and will include a Members' International Tax and Corporate Meeting, a  Members' Business Assurance Meeting, a Members' Middle East and North Africa Meeting and a European, Middle East and Africa Annual Meeting.
Spiteri Bailey & Co. is a full member  of PrimeGlobal  which is the 3rd largest association of independent accounting firms in the world. With roots extending back to 1977, the association in its current form was created in 2011 by the merger of three prominent accounting industry associations – Polaris International, Fidunion International, and IGAF Worldwide.

Today, PrimeGlobal numbers over 350 firms in 90 countries, with more than 800 offices, 2,200 partners, and 17,000 staff offering their thought leadership to help other member firms and their clients succeed.
Mr. William Spiteri Bailey, the Managing Partner at Spiteri Bailey & Co. said "This is the first such conference of PrimeGlobal since the new identity was  unveiled to members during the association's World Conference in Copenhagen early in July of this year. The excellent number of delegates attending augurs well and goes to show how we have truly become a family of independent firms, where relationships are strong and business opportunities for the members and their clients are greater than ever before. The partners and Staff of Spiteri Bailey & Co. wish all the delegates an enjoyable  and pleasant stay in Malta and that the Conference will reap its benefits and be a great success."