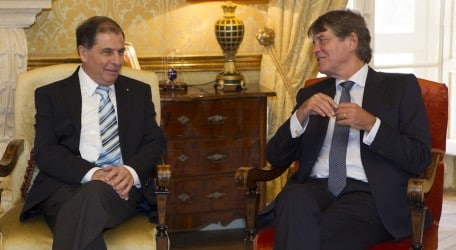 The recently appointed HSBC Bank Malta Executive Director Brian Robertson, who is also Chief Executive Officer of HSBC Bank plc, met with President of Malta George Abela and Prime Minister Joseph Muscat on two separate courtesy visits. During these visits Mr Robertson was accompanied by the CEO of HSBC Bank Malta, Mark Watkinson.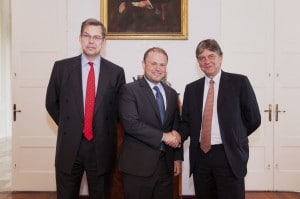 This was Mr Robinson's first visit to the island. During the visit he attended his first meeting as Executive Director of the HSBC Malta Board.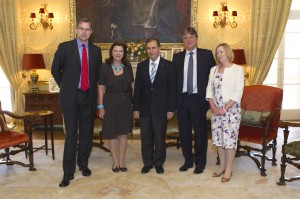 As Chief Executive Officer of HSBC Bank plc, Mr Robertson is responsible for all the Group's operations in the United Kingdom and Continental Europe, including Malta. He is also a Group Managing Director of HSBC Holdings plc, a member of the Group Management Board, and also Chairman of HSBC Life (UK) Limited. He has been with HSBC Group for 38 years and has extensive international experience, having worked in the Middle East, Hong Kong, USA, the UK and Canada.