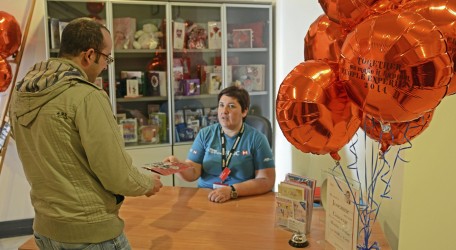 03.03.2014
HSBC Contact Centre Malta launched an enhanced People Experience Team with renewed vision to provide the very best in holistic employee support.
The People Experience Team comprises four experienced staff dedicated to ensuring that employees have all they require to focus and achieve their potential with a sense of satisfaction, team-work and due reward. A range of unique employee support services are offered to help employees achieve a better work-life balance including a concierge to assist employees with daily personal errands that would otherwise require taking time off.
"As the saying goes, people are a company's greatest asset. It's our responsibility as the People Experience Team to ensure that HSBC Contact Malta Centre employees receive all possible support, training, and opportunity to perform and achieve their full potential," said Richard Powell, People Experience Manager at HSBC Malta Contact Centre.
"This re-launch of the People Experience Team is a sigh of the Centre's renewed drive and commitment to raise the bar on employee support. We endeavour to make the Centre in Swatar the 'best place to work': a goal we achieve through holistic employee support, ongoing training, a highly social, team-focused work environment, modern facilities and great opportunities for career progression," said Mr Powell.
HSBC Contact Centre Malta forms part of the UK network of contact centres for HSBC supporting customers with UK accounts. The Centre currently has over 400 employees who provide assistance to UK account holding customers with their daily telephone and internet banking needs.