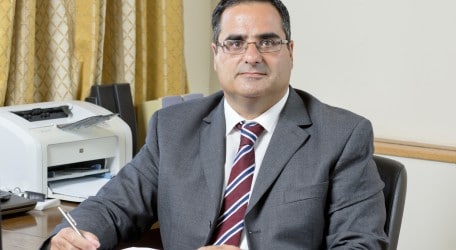 The Board of Directors of MIDI p.l.c. announced the appointment of Mr Luke Coppini (pictured above) as its new Chief Executive Officer with immediate effect.
Mr Coppini, a certified Public Accountant by profession, joined MIDI in September 2008 and has held the post of Chief Financial Officer and Company Secretary ofMIDI.  He joined the company after 22 years of experience acquired from a number of senior management positions  in various business sectors including automotive, beverage, retailing and property development. Mr Coppini has to-date already been a leading contributor toMIDI's successful development and performance.
'I feel honoured that the Board of Directors have entrusted me with this vital role within the company' Mr. Coppini said 'I look forward to the challenges ahead of me with enthusiasm and my focus will be on leading  the MIDI project through the forthcoming development phases that are about to be implemented.'
The post of Company Secretary will be taken by Dr Darren Azzopardi. A law graduate, Dr Azzopardi has acted as Secretary to the company's Board of Directors, and has also assumed the role of Secretary to the Company's Executive Committee since September 2011.