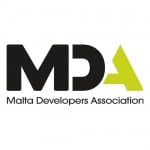 The Malta Developers Association is in favour of having a means to link the island of Malta and that of Gozo by road permanently.
The MDA believes that this is the only way for Gozo's economy to be fully integrated into the national economy and, in that way, there will no longer be differences in the living standards between the two islands.
The MDA feels that the tunnel proposal appears to be more cost efficient and also more environmentally friendly, and therefore it supports the initiative that is being taken for this project to become a reality.