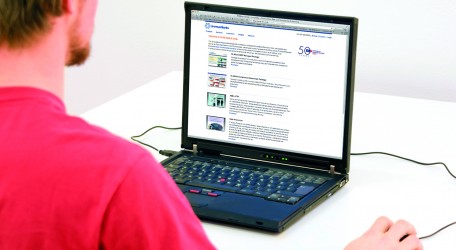 – Specialised training for Malta's growing financial sector
The Institute of Financial Services – Malta is launching a new range of online specialised training courses for professionals and students in the finance sector. The certified courses, launched in collaboration with In markets e-learning solutions, address diverse topical aspects of finance including: anti-money laundering, counter terrorist financing, data protection, fraud prevention, anti-bribery and information security.
"Our main aim is to provide the latest financial skills and training, with an emphasis on Maltese law and practices, to help candidates maintain a competitive edge in Malta's ever evolving and increasingly dynamic finance sector," said ifs Malta President Simon Grech. "Online courses offer a highly accessible and convenient way of keeping up-to-date while also offering the recognition and benefits of ifs Malta's excellent quality standards, gained through more than 50 years of experience in financial services education. Another important and essential point is that each course offers certification as proof of the training undertaken."
The ifs Malta e-shop also offers packaged e-learning programmes on governance, risk and compliance, specifically tailored for directors and senior managers at financial institutions. More e-learning courses are to be added in the near future to provide specialised training for a wider audience.
More information about ifs Malta's range of programmes and activities is available on training.ifsmalta.org, by calling 2124 0335 or by emailing ifs Malta on [email protected]