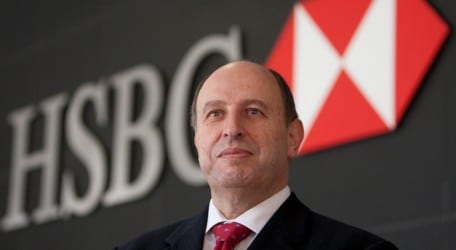 HSBC's CTSO Philip Farrugia retires after 42 years of service
Following a career spanning more than 40 years, Philip Farrugia (pictured above) has retired from the position of Chief Technology and Services Officer (CTSO) at HSBC Malta. His executive role is now being fulfilled by Chief Operating Officer (COO) Ranjit Gokarn (pictured below).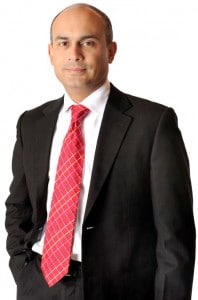 Mr. Gokarn has been an HSBC executive for the past 20 years and has worked in India, Singapore, Japan, the United Arab Emirates, United Kingdom and more recently France. In Paris, Mr. Gokarn was Senior Executive Continental Europe and responsible for eight countries in the region. He brings with him a well-diversified portfolio of international experiences within the HSBC Group, as well as a business and customer focus to the Bank's operations in Malta.
Mark Watkinson, CEO of HSBC Bank Malta said: "I would like to thank Philip for his huge contribution to the Bank and its predecessor organisations over the last 42 years. In his time with the organisation in Malta, Philip has worked in virtually every department and has left his clear mark on the Bank as a consummate organiser and driver of the business. I wish Philip the best of luck and congratulate Ranjit for his new post as COO of the Bank in Malta."
Mr Farrugia was a key player in the development of Malta's financial industry, during which time tedious manual tasks became computer automated operations and long queues for bank tellers evolved into swift stops at ATMs or a few clicks online.  He was directly involved in materialising this vision.
In 1969, Mr Farrugia began his career with Barclays Bank DCO, which included formative experiences at Barclays' Head Office in London. A decade later, he moved to Lohombus Corporation Ltd – Malta's only home loan company at the time – where he applied himself to the computerisation of the Lohombus home loan system. In 2000, Philip was appointed Director and Senior Manager of HSBC Home Loans (Malta) Ltd which eventually merged into HSBC Bank Malta plc.
"When HSBC arrived in Malta, every branch had a back office which was obviously not the most efficient way of operating," explained Mr Farrugia. "One of my first big challenges with HSBC Malta was to bring all back-office operations under one roof, here in Qormi. We achieved this in a relatively short time with far reaching benefits, eminent among which are less bureaucracy and more quality time with customers at HSBC branches."  
In his capacity as HSBC's CTSO, Mr Farrugia oversaw a wide range of responsibilities including Information Technology, Service Delivery, Change Delivery, Physical Security and Information Security Risk, Corporate Real Estate, and Procurement.
When asked about the satisfaction derived from his work, he was quick to answer: "Huge satisfaction. I also had the privilege to work with such people as the late Tony Vella, Mid-Med Bank's CEO, and the various HSBC Malta CEOs from Tom Robson, Chris Hothersall, Shaun Wallis, to Alan Richards, and now Mark Watkinson. They all enriched my career."
In his unassuming manner, Mr Farrugia shares some of the wisdom derived from 42 years of hard-earned experience in Malta's banking sector: "There is no magic formula. Looking back, I would say perseverance, hard work, an openness to change, and a positive attitude, all conspired to help me throughout my career. Projects need to be tackled in a balanced way, always keeping customers, shareholders, employees, processes, and finances in mind."