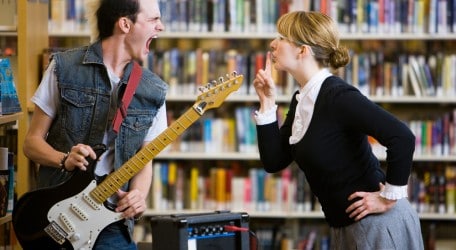 Making the most out of student life involves looking ahead and taking the right decisions to shape one's future. Students ought to start planning now because they will soon be facing realities such as starting a career or business, furthering their studies, travelling, or buying property.
The relationship students build with HSBC Malta, through the Bank's Yes 4 Students financial packages, offers assistance with plans and projects throughout the course of one's life, paving the way for students with tailor-made services, preferential rates, and specialised assistance, to help students stay on top of their finances now and in the long-term.
This year, HSBC Malta has again partnered with Scan Malta to offer exceptional gifts that compliment HSBC Yes 4 Students financial packages, All students who open an HSBC Yes 4 Student account before 31st October automatically receive a 4GB USB 2.0 pendrive, while students who choose to direct their stipends into a YES 4 account are also eligible for a vast range of gift options, some of which are completely free of charge while other are offered at highly discounted rates.
Free gift options include a case for Apple or Samsung tablets, a bluetooth headset for mobile phones, a pair of Sennheiser Professional headphones, an iPod/iPhone/iPad speakers, and a laptop cooler stand. Special offers at highly discounted rates include a Dual Core 7" Android 4.1 Tablet for just €95, a 500GB mini External hard drive for €30, a high quality iPad keyboard for €70, an eBook reader for €60, and a Fuji Finepix Bridge Digital Camera (14MP/x24 Opt) for €120. Moreover, during the campaign period, students who apply for an HSBC students account via the internet will receive a handy USB universal battery charger for smartphones.
"Our commitment is to provide students with products and services that can help them kick-start their careers and fulfil their ambitions in life. In addition, as the world's leading international bank, HSBC is best positioned to assist students wanting to further their studies or work abroad thanks to its global reach," said James Hewitson, HSBC Malta's Head of Customer Value Management.
More information about HSBC's Yes 4 Students packages can be obtained by visiting www.hsbc.com.mt/Yes2013, by calling Customer Service on 2380 2380, or by visiting any HSBC branch in Malta and Gozo.