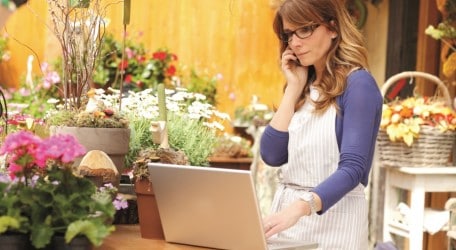 HSBC Malta's Maxicredit proposition has been enhanced to offer greater funding opportunities for small business owners needing a business loan of up to €100,000. Maxicredit loans can now be used to finance the purchase of fixed assets for business purposes and enable borrowers to spread the repayment over the lifetime of the asset, normally up to a maximum term of 10 years, but in certain cases up to a maximum term of 25 years.
More generally Maxicredit provides customers with the opportunity to unlock the value of their home, which in most cases would also be their biggest investment. The difference between the market value of the property and the outstanding balance of the home loan is known as equity. Maxicredit allows property owners to tap this equity and use it as security for a medium or long term loan.
"HSBC Malta's enhanced Maxicredit proposition provides a stronger and more comprehensive platform from which to meet our customers' needs. Through it HSBC Malta is offering another unique solution in support of the economy by supporting small business owners who are backbone of the Maltese economy and the main source of new jobs in Europe," said HSBC Malta's Head of Customer Value Management James Hewitson.
"Maxicredit provides customers with an opportunity to borrow at a lower interest rate and a longer term than with an unsecured loan, opening up innovative and affordable funding solutions that maximise the full potential of their investment. So whether they are looking to buy a luxury car, a pleasure boat, fund education costs overseas, or invest in business, customers may benefit from borrowing at a very competitive rate and repaying the loan over a longer term," said Mr Hewitson.
The current Maxicredit variable rate is 4.75%. Customers also have the option of fixing the interest rate on their Maxicredit loan for 2, 3 or 5 years.
For more details visit HSBC Malta's website www.hsbc.com.mt, call Customer Service on 2380 2380, or visit any one of HSBC Malta's branches in Malta and Gozo.