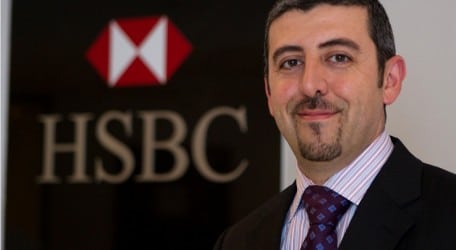 HSBC Malta has appointed George Debono (pictured above) as its new Head of International Banking. This role also includes the management of HSBC's International Banking Centre, which is a unit within HSBC Bank Malta that provides a professional and high quality service to its international clientele, and offers a wealth of experience and expertise in providing the necessary banking services to our corporate clients registered overseas wishing to expand or relocate to Malta.
George Debono's experience in financial services encompasses more than 17 years, during which he performed senior management roles within HSBC's Personal Banking, Risk, and Commercial Banking areas. In 2005, he was entrusted with the implementation of Group Credit Systems before moving to Relationship Management within the Bank's Commercial Banking Department. He also managed the setting up of the HSBC Premier Centre in Swieqi; the first Premier Centre to be launched in Malta.
"HSBC Malta is part of an international presence comprising over 6,900 offices in over 80 countries, making it one of the world's largest banking and finance organisations," said HSBC Malta's Head of Commercial Banking Michel Cordina. "This appointment brings valuable expertise and talent to HSBC Malta's international business – a core proposition connecting our customers to other business customers in HSBC Group and to financial products and services they require for international success."
"I look forward to work with my colleagues in this new capacity, to build upon our ever growing range of financial solutions, expertise, and unparalleled business connectivity across the globe," said George Debono.
More information about HSBC's International Banking activities, products, and services is available on the 'international banking' section of HSBC Malta's website www.hsbc.com.mt.