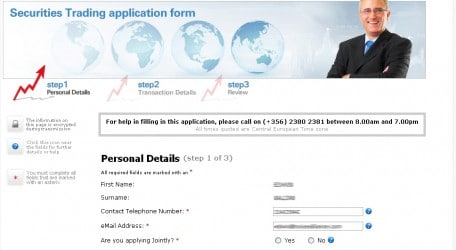 HSBC Bank Malta plc has launched an internet based Securities Trading application through which customers may submit orders to purchase and sell local and foreign securities directly through the Bank's website.
"This innovative software, which can only be accessed by using HSBC's Internet Banking security device, enhances HSBC Malta's direct channel proposition through its eBanking facilities," said HSBC Malta's Head of eBanking Anthony G Buttigieg. "By facilitating more secure channels for business and improved communication between traders, our Securities Trading application offers traders a new level of confidence and assurance when buying and selling securities."
The new application also provides a 'Secure Messaging' service through Internet Banking, facilitating direct communication between traders and the Bank.
"This development in trading is a joint effort between HSBC's eBanking department, HSBC's Marketing department, and the HSBC Shareshop" explained HSBC's Shareshop Manager in Malta Ivan M Grech. "The Shareshop provides a suite of investment services and resources for traders of all levels, opening up new investment opportunities and supplying the expertise required to achieve success in today's dynamic market."
HSBC's Securities Trading application is accessible from the HSBC Malta website www.hsbc.com.mt, on the Personal / Wealth Management section, under the 'Shareshop' tab.  This can be accessed directly from www.hsbc.com.mt/securitiestrading.
More information about HSBC's trading facilities is available by calling HSBC's Customer Service on 2380 2380 or by visiting any of HSBC branches inMaltaand Gozo.