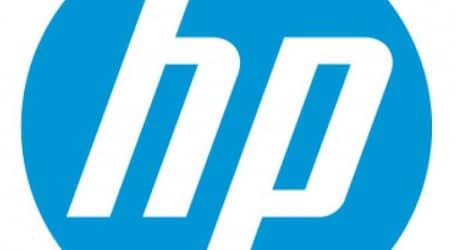 HP announced a collaborative approach with Microsoft Corp. to help customers transition from Windows® XP to a more current version of Windows.
Microsoft's support for Windows XP is scheduled to end on April 8, 2014, and according to a recent HP survey, 40 percent of business customers have not yet deployed a Windows XP alternative operating system (OS).
HP offers businesses the broadest hardware portfolio, a large specialized workforce of trained Microsoft experts and the most advanced training tools to enable a smooth and cost-effective Windows XP transition process. This is further supported by a highly effective services model and strong channel support. As a result, HP can help businesses reduce support and maintenance, increase productivity, lower IT costs, and improve protection against security threats.
"Many businesses have been avoiding the XP migration, fearing lack of compatibility and loss of productivity during the transition process," said Gerwald van der Gijp, director, commercial products, Printing and Personal Systems Group, HP EMEA. "HP's broad portfolio of products and services are both comprehensive and cost-effective, while HP Financial Services (HPFS) allows for minimal upfront investment, providing businesses a worry-free, simple migration from XP to a more recent Windows OS."
"We are excited about the investments HP is making to help customers adopt the benefits of a modern Windows experience," said Erwin Visser, general manager, Windows, Microsoft. "By working with a company such as HP, which has hardware and services solutions in place, businesses can almost immediately start realising the benefits of Windows 8 and Windows 7."
To take advantage of changing workstyles in a touch-enabled world, HP's new portfolio of business desktops, notebooks and all-in-ones (AiOs) is optimised for Windows 7 and Windows 8. HP is transforming the workforce with a new style of IT with innovative devices like the HP ElitePad 900. With a lightweight, stylish design and enhanced security, the HP ElitePad opens up new opportunities to realise near-term benefits from the migration.
When transitioning, it's critical that organisations take a holistic view across hardware and software to achieve full optimisation. HP's deep experience and global footprint has established HP Enterprise Services as a leader in desktop management. HP Workplace Software Management Services offer planning, staffing and automation to rapidly deploy new computers or update OS images on existing systems. Technical experts work with a business to design a migration plan that leverages automated software distribution, while localised field technical resources update existing computers and deploy new devices following OS image build, integration testing and certification. HP Enterprise Services also support ongoing automated software patch and security signature distribution, as well as management of licenses and assets.
The migration from Windows XP to the latest Windows OS is an integral part of providing end users with a seamless, integrated and productive experience. HP Technology Services offers HP Mobility Transformation Services for Windows, providing customers with a complete range of consulting and support services for all stages of the Windows XP transition as part of their overall mobility strategy to meet the changing needs of their business.
Whether customers purchase a new PC or upgrade an existing one to a more recent operating system, HP can provide enterprises with the appropriate configuration services at the factory or warehouse, as well as on-site installation at deskside, transition the data from an old PC to a new PC and even recycle customers' old equipment.
Upgrading to Windows 7 helps businesses improve performance and productivity.
Businesses can halve their lost productivity costs per PC by transitioning from Windows XP.
 For every 230 supported PC's, a move to Windows 7 frees up the equivalent of one full time resource.
Windows 8 on certified hardware provides a considerable increase in overall platform security.
Additional information about HP Client Migration Services and the latest HP PCs featuring Windows 7 or Windows 8 operating system is available at HP's XP Migration Services site.