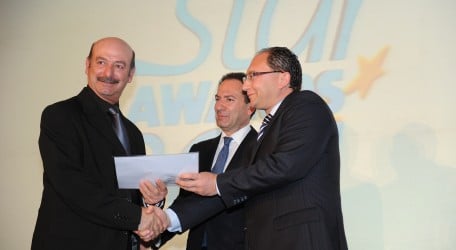 At the seventh edition of the Malta Tourism Authority STAR awards Martin Bugeja, a manager at Hilton Malta, placed second runner up for the prestigious Hotel Worker of the Year award. Mr Bugeja, who was nominated among hundreds of other individuals who operate in various aspects in the field of tourism, was presented with a certificate along with a €150 cash prize during last month's awards ceremony.
The Special Thanks and Recognition (STAR) awards are presented annually by the MTA to honour and reward outstanding service. Whereas the winners are usually selected through a process of tourist nominations, nominees for the Hotel Worker of the Year award are selected by fellow workers. This staff-driven award is then judged by a panel made up of four tourism-based entities. Now in its fourth year, the Hotel Worker of the Year award is specifically aimed at recognising exemplary workers in the tourism sector that not only excel in the way they perform their duties, but also in their passion towards their work
The STAR awards took place last month at the Phoenicia Hotel and the awards were presented by the Minister for Tourism Mario de Marco. Nominations from tourists for next year's STAR awards will be accepted until the end of this year and nomination forms are available from all MTA Tourist Information Centres as well as major hotels, restaurants and attractions.
The Hilton Malta takes pride in its outstanding workforce whose sheer dedication to their work and fellow team-members alike contribute in no small way to the hotel's winning formula of excellence.