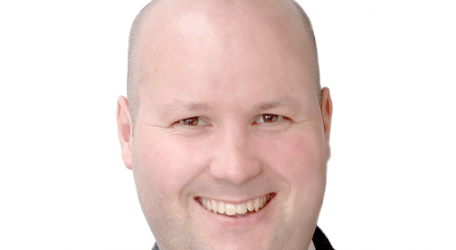 Head of major award-winning UK Accounting Body to lead Wealth Management workshop
Mr. Iain Coke, Head of the Financial Service Faculty at the Institute of Chartered Accountants in England and Wales (ICAEW), will be leading a workshop about wealth management during the long-awaited FinanceMalta's 7th Annual Conference taking place on May 15, which is running the theme of 'Growth through Change and Adaptability'.
Mr Coke will talk about Malta's unique offering as a centre of private wealth management, an industry which has gained fast momentum in the past few years due to the increase in high net-worth individuals seeking to protect their wealth through financial vehicles such as trusts and foundations.
Mr Iain Coke's extensive responsibilities within ICAEW cover banking, insurance, investment management, and personal financial planning, among others. He has also penned ICAEW's foremost reports, 'Measurement in Financial Services', 'Audit of banks: Lessons from the Crisis' and most recently 'Market Failures, Market Solutions', and he represents the UK accountancy profession on various external bodies. Other than leading ICAEW's 'Inspiring Confidence in Financial Services Thought Leadership Initiative', he also serves as a member of the Federation of European Accountants (FEE) Banks and Insurance Working Parties. Whilst Mr Coke has been fulfilling his various roles at the organisation, ICAEW scooped up numerous awards including the one for FTSE 100 FD of the Year at the FD's Excellence Awards on May 1st.
Attendants of the FinanceMalta Annual Conference are expected to choose their preferred workshop out of three that will be taking place simultaneously, with the other two workshops covering the equally noteworthy areas of Funds and Insurance. The workshop on Funds will be led by Vice President and Head of Fund Services at Deutsche Bank Malta Ltd, Mr Roger Buckley, whilst the one about Insurance will be primarily conducted by the CEO of PSA Peugeot Citroen's Insurance Business Unit, PSA Insurance, Mr Edouard de Lamarzelle.
These are but a few of the many delegates who will be weighing in on key financial issues by participating in the Conference, as the event Programme features a substantial line-up of guests, including but not limited to Malta's Minister for the Economy, Investment & Small Business, Dr Christian Cardona, Chairman of the Public Interest Oversight Board, Eddy Wymeersch, Managing Director of BTA Consulting, Brian Taylor and International SEO Consultant, Aleyda Solis.
"We have laid out a remarkable programme for this year's Annual Conference, thereby securing an unmissable opportunity for all practitioners in the financial services field as well as those hailing from the related industries. By registering for the event, attendants will have an unprecedented opportunity to network with cutting-edge professionals while witnessing change as it happens in front of their own eyes. The FinanceMalta Team is proud to have brought such a prestigious event to light for the 7th consecutive year, said FinanceMalta's Chairman Kenneth Farrugia.
According to the organisers, only a few places remain. To register for the Conference, please visit http://bit.ly/1fzWkjR.