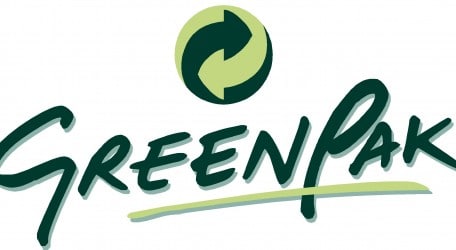 Registered members of the packaging waste recycling scheme GreenPak are receiving their eco-contributions refunds cheques as from this week, after strong lobbying by GreenPak Coop Society with the authorities.
Long regarded as a bone of contention, GreenPak had since 2005 been claiming that companies participating in its scheme were entitled to be exempted from the payment of eco-tax since they were financing the recycling of packaging they place on the market.
Ing Mario Schembri, CEO of GreenPak Coop Society, said: "We have finally achieved this important milestone. GreenPak has always strived in the genuine interest of its members. Today, the traders who form part of GreenPak are reaping the rewards. This proves that GreenPak advocated the right guiding principle of recycling today and benefiting tomorrow. This also proved that in 2006 GreenPak was correct when it advised traders that it was not an option not to join an authorised scheme."
In recent days, GreenPak members are receiving cheques of their long-awaited refunds for the eco-tax contribution paid during the years 2006, 2007 and 2008. Over this period, its members had paid over €1 million in eco taxes; now these companies are being refunded for taking up recycling.  Government's action has completely justified GreenPak's consistent arguments that companies that take up recycling should not also be forced to pay eco-tax.
Even though provided for by law, through the 2004 Act on Eco-Contribution and by Legal Notice 74 of 2008, the Government was reluctant to release cash. Furthermore, in January 2011, the Ombudsman, former Chief Justice Dr Joseph Said Pullicino, following a complaint initiated in 2009 by GreenPak, declared that Government's excuses to deny eco-tax exemptions to those companies participating in organised recycling schemes was unacceptable and could lead to abuse.
To improve Malta's environment through good business practices, GreenPak has always insisted that on the day a producer signs up to GreenPak, as a MEPA approved scheme, the Government is immediately obliged to issue credits and exemptions.
"We are constantly guided by the belief that what GreenPak is doing goes well beyond the simple adherence to regulations. Our objective is to recover material for recycling at the least possible cost, increase Malta's waste recycling effort, and avoid any EU fines in this regard. It cannot be simpler than that, but in Malta things tend to get complicated unnecessarily, but finally common sense tends to prevail. That is why it always pays the trader to form part of GreenPak," said Ing Schembri. "We now look forward for the refunds due for the period 2009 – 2010, which still remain outstanding".
More information about the GreenPak scheme and how companies may be exempted from paying eco-tax can be obtained from www.GreenPak.com.mt or from Ms Denise Vassallo on tel: 2166 0233 or [email protected]