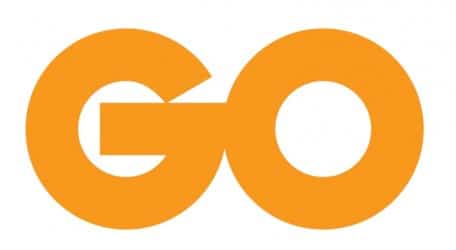 During the six month period ended 30 June 2014, GO delivered a strong and steady performance, increasing its operating profits before non-recurring items by 13.3% to €11.8 million and out-performing international benchmarks for the telecommunications sector.
The Group's earnings before interest, tax, depreciation and amortisation (EBITDA) and before non-recurring costs, amounted to €24.3 million, a marginal increase over the comparative period. Group revenues amounted to €60.8 million (2013: €60.5 million). This resilient performance is the result of a focused strategy and a number of initiatives to grow revenues and manage costs.
Though the telecommunications market continues to be characterised by intense competition across all product lines, resulting in lower average revenue per user (ARPU) levels, GO outperformed international trends and managed to grow overall retail revenue across its main product range.
GO's recently revamped product portfolio, including the Limitless Mobile and Homepack propositions, continue to perform well. Significantly the Group continues to grow its client base, with over 500,000 customer connections, across its main retail products. Growth is broad-based and covers a number of sectors, including broadband, TV and mobile, and this compensates for the sustained decline in traditional fixed voice services.
The positive performance of retail revenue also compensated for the negative impact resulting from the continued reduction in wholesale rates, particularly mobile termination rates and roaming charges mandated by the Malta Communications Authority and the EU Commission respectively.
Cost of sales and administration costs, excluding costs of an unusual nature, size or incidence, amounted to €49.7 million, a decrease of €0.9 million over the comparative period. The Group successfully pursued cost reductions in most areas, though it experienced some increased costs in certain areas directly related to its sales activity.
The Group is committed to optimise its operations and align its organisational structure to reflect market conditions. As a result, this year's interim performance, as was also the case during the comparative period, was impacted by voluntary retirement costs and, to a lesser extent, by pension obligations, items considered to be of an unusual nature, size or incidence. After taking into account the combined impact of these items, the Group still managed to increase the operating profit for the period under review to €9.7 million (2013: €9.4 million). Group profit before tax increased by 3.1%, to €8.5 million.
Cash generation from operations remains healthy and amounted to €18.4 million (2013: €17.2 million). Group borrowings net of cash holdings amounted to €47.7 million as at 30 June 2014, an increase in net debt of €5.8 million over December 2013. This increase was a result of the payment of a net dividend of €0.07 per share and a loan of €6 million extended by GO to Forgendo to enable Forgendo to participate in Forthnet's increase in share capital.
Continues on page 2/…
Yiannos Michaelides, GO's Chief Executive Officer highlighted that these strong interim results validated the Group's clear and focused approach. ''Four key thrusts underpin GO's strategy; defending our position using our multi-play advantage, growing by focusing on new areas, enhancing operational efficiency and exploring new opportunities that go beyond the traditional core. It is clear that the Group's strategy is effective and we shall continue to pursue it vigorously.''
Such a strategy entails a major investment programme, the benefits of which are evident in the area of mobile internet through which GO customers can reach speeds of up to 42 Mbps whilst in the fixed line network customers can reach speeds of 70 Mbps. Ongoing investments in GO's fibre to the home (FTTH) network will enable customers to experience speeds and quality of service no other technology can make available.
In the Business segment, GO remains the undisputed leader in providing total communications solutions which are unmatched in terms of the capabilities, resiliency and redundancy provided.
Deepak Padmanabhan, GO's Chairman stated that entities operating in the telecommunications sector, particularly within the EU, invariably report pressure on revenues and profitability and few achieve any growth. ''During the period under review, GO reversed past trends of declining revenues and profitability. We have registered growth and our Group's performance is therefore exceptional in comparison to trends in our sector, both internationally as well as locally. This confirms GO's position as Malta's leading telecommunications service provider. We are grateful for the confidence and trust from our customers and are encouraged to pursue a strategy which gives them a better communications and entertainment experience, thereby ensuring the long term sustainability of our business''.
Though GO's investment in the Greek telecommunications company Forthnet, through Forgendo, has been written off, this investment remains on the Board's agenda and GO is closely following recent developments which highlight the strategic importance of Forthnet in the Greek telecommunications market. The recent decision to participate in Forthnet's capital increase is in line with GO's objective to protect, as much as possible, the underlying value of this investment.
GO's investment in Cablenet Communications Systems Limited in Cyprus, which should be finalised later this year, aligns with GO's strategy to explore opportunities beyond the traditional core in pursuit of enhanced levels of profitability, in the best interest of all its stakeholders.