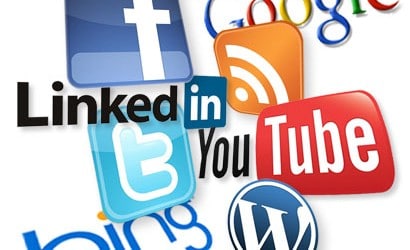 84% of businesses use social media for added exposure
63% of respondents still make use of print and believe in this medium's effectiveness
Facebook is widely believed to be the most effective 'new' channel
Although 84% of business organizations use social media as a means of obtaining added exposure, 63% of respondents still make use of print advertising and believe in this medium's effectiveness.
This and other very interesting data emerged from a survey conducted by MISCO and Corporate Identities to learn how the use of social media by local businesses is evolving and contributing to their marketing strategies.
This report, now finalized and available for free, contains the results of research conducted in October 2013 among eighty-nine businesses who operate different economic activities.
"That 84% of the organizations who participated in this survey use social media such as Facebook, Twitter, or LinkedIn, reflects the importance of the role of social media networking in the way Maltese businesses communicate with their audiences. In fact, 45% also expressed their belief that social media investment contributes to an increase in acquiring new business, or retaining current business," said Lawrence Zammit, Director of MISCO Consulting.
As one would expect, Facebook placed the highest as businesses' most preferred social media channel with 68% of respondents saying that this channel is an intrinsic part of their online marketing strategy. In fact, when asked to rank those channels most used, Facebook dominates as the most popular social media networking website with 90% of businesses using it. Interestingly, LinkedIn was the next most popular platform with 59% of the participating businesses using this channel. Other channels being utilized by businesses, albeit on a much lower scale include Pininterest, Tumblr, YouTube, Instagram and Foursquare as well as online blogging.
"Another interesting aspect that came out was that the majority of the organisations who participated in this survey (74%) stated that they currently do not outsource any of their social media activities. One of the advantages of social media is the immediacy it gives to companies who want to communicate there and then with theor public. In fact many companies still prefer to assign the management of social media to their internal marketing team. However, as social media use becomes more aggressive, targeted and demanding, we wil lnot be surprised if more and more businesses decide to start outsourcing this to specialist communications companies," adds Jes Saliba, Managing Director of Corporate Identities, a specialist PR, Marketing and Branding company.
"What we also found interesting was the popularity shared by two contrasting channels. In fact, email marketing, which targets directly the potential consumer went down as one of the most popular tools with a staggering 74% of the businesses using it. On the other hand, print advertising, albeit a more generic way of targeting customers, also remains a widely used marketing tool with 63% of business making use of this channel. All this contrasts with the meagre 11% of businesses who use mobile marketing to communicate with their customers," added Jes Saliba.
With regards to web portals, 55% of respondents, including businesses who do not usually use social media marketing, consider online portals as the most effective media to reach their audiences. This contrasts with the 33% who would consider TV and radio adverts for their marketing campaigns.
Lawrence Zammit said that the analysis of this survey shows that social media is being used by businesses of different sizes and such businesses are also investing in developing social media strategies to ensure that they use this marketing tool effectively. Despite the great use of social media platforms, business owners are still finding it difficult to measure the return on investment. In fact, 38% of the participating organisations that currently use social media marketing consider it rather difficult to measure the return on investment that such a marketing tool provides.
"It is nice to know that your business has garnered 10,000, 30,000 or 50,000 likes and that could be a way of knowing the outreach of your online campaigns. Having said that, 'likes' are not everything. It's how much you engage with your customers, and ultimately how your customers personally engage with your brand that really matters," concluded Jes Saliba.