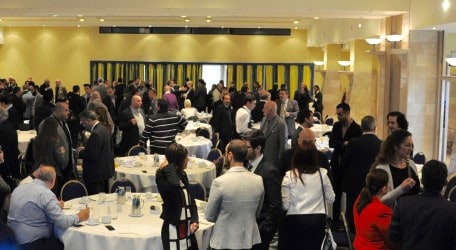 Representatives from the business community will be joining the 5th BNI Annual Networking Event – Malta on Tuesday, 6th February 2018 at be.HOTEL, St George's Bay, St Julians.
Forming part of the International Networking Week, an initiative of Business Network International occurring on 5-9 February 2018, the Malta Event presents an opportunity for networking to companies, organisations, and individuals to start 2018 by taking proactive steps to strategically use networking to promote their business growth.
The International Networking Week this year is all about diversity. "A diverse personal network enables you to have people in your circle who are connectors to other communities, to other people, where you may lack contacts," says BNI Founder Dr Ivan Misner. "The more diverse your network, the stronger it will be. Diversity is not only the right thing to do, but also the smart thing to do when it comes to networking."
The focus this year of this event will be to understand the concept of good networking and to listen to testimonials by speakers who will offer their experiences on how BNI has helped their businesses to grow.
Following a 3,400 response survey among business people around the world, Dr Misner identified the top characteristics of what people believe makes a great networker. Being a good listener and having a positive attitude is very important. A third important element is helping others by being collaborative, along with being sincere and trustworthy. Dr Misner says: "People don't care how much you know until they know how much you care.  Helping people, shows that you care. Each of these characteristics ties into the notion of building mutually beneficial business relationships. Only then will you succeed in creating a powerful and diverse network."
To be held on Tuesday 6th February, the BNI Annual Networking event starts at 6.45am in the morning and ends at 8.30am, but it is ideal to allocate up to 10.30am for networking. Participants can stay on to do 1-2-1 meetings with other participants they would have met for the first time. It is recommended that one brings along at least 100 business cards. Participation fee is €10. To find out more about BNI and its chapters in Malta, please visit www.BNI.com or contact either Maurizio Mamo (mob: 9945 4708) at [email protected] or Carmel Bonello at [email protected]