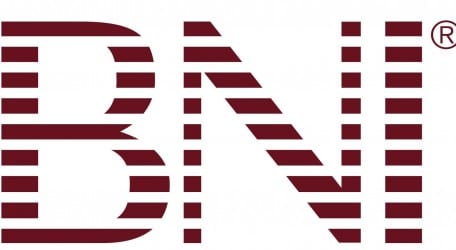 Looking for the best-kept secret in business networking? How aboutan organisation where its members refer business to each other? Itmight be incredible at face value, but once one attends a well structured and effective meeting at one of BNI's five Chapters in Malta, one will understand why this organisation is growing at such a fast pace in Malta and across the globe.
Business Networking International (BNI) could be the best-kept secret in how Maltese entrepreneurs and salespeople are growing their businesses. For small to midsized business owners and sales professionals who belong to the Malta Chapters based in Sliema, Attard, Valletta, St Julians and Birżebbuġia, they know how well this referral-based networking system works. As they believe in BNI's philosophy of Givers' Gain, they are eager to share their success stories during the National Networking Event being held on Thursday 19th June 2014 at Montekristo Estates, Siġġiewi.
Starting at 6.45am, the National Networking Event is an opportunity for visitors to get a first-hand experience of how BNI works, meet other BNI Malta members, as well as other business people, and ultimately, develop one's own business by growing the respective chapter network. It is expected that the National Networking Event will be over by 10.30am.
BNI was founded in 1985, based on the philosophy of "Givers Gain," meaning that members are focused on giving referrals to colleagues in their chapter for sales and business opportunities, which in turn builds relationships and trust, and leads to growth in their business. Chapter members have some incredible examples of how membership in BNI has substantially improved their own business through referrals, and Chapter colleagues helped to improve the other Chapter members' businesses.
This philosophy has led BNI to become, by far, the most successful business networking referral organisation in the world. Every week, more than 150,000 people attend over 6,400 networking meetings in more than 55 countries all over the world. These people want to grow and build a more profitable,more efficient and more successful businesses, and are prepared to deal with other BNI members from other countries as well.
David Bullock, National Director of Malta BNI, said: "BNI is organising the National Networking Event in Malta to help businesses grow and succeed. Word of mouth is still the best way to win business. BNI shows members how to develop relationships built upon trust so others can confidently refer new business to members. BNI in Malta is growing rapidly, and this is in line with what BNI is going through in other countries across the world," he said.
Last year, BNI members passed over 7.1 million referrals generating US$3.3 billion worth of business for each other. BNI allows only one representative from each trade or profession to join a particular BNI chapter. This means that a member will lock out competition, and will receive all the new business generated by that Chapter. Working together we accomplish amazing results in growing our businesses, far more than working on our own.
"In these last four years, members of the Maltese Chapters had the opportunity to network with other business people at various Chapters in Cyprus, Dubai, Italy, Poland, Vietnam, New Zealand, South Africa, Sweden and the UK among others," said Mr Bullock.
More information about BNI is available from the local website, www.maltabni.com and the international site, www.bni.com  or from Malta BNI Ambassador Carmel Bonello on [email protected]  or tel 2124 3211. Visitors are reminded to bring plenty of business cards to pass around as they will be meeting many other business professionals.