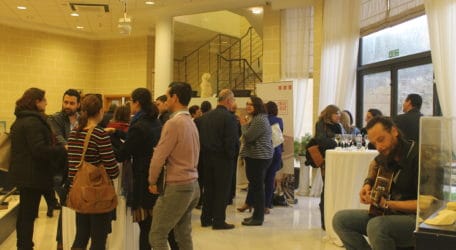 StreetHR have recently held another successful HR GIG which again brought together the major players in the local HR community and senior level management in an informal setup.
The highlights of the event included a workshop delivered in collaboration with Maria Bartolo Zahra, Managing Director of Surge Advisory. Leading economist and entrepreneur, Joseph FX Zahra was then interviewed 1-1 by Pia Zammit, followed by a Q&A session which gave the delegates the opportunity to put forward questions to the guest speaker in an impromptu fashion. Moreover, an interactive session involving the much loved Dominos tile-based game was led by Karl Grech, L&D Consultant at StreetHR.
In his closing address, Joseph Farrugia – Founder and Director of StreetHR commented on the need for the HR community to continue working to integrate more at Strategic Level and the role it has to influence and to develop managers (or better leaders) who can then drive the HR vision across the board.
Now in its third edition and ever growing in popularity and attendance, this latest HR GIG was held in the informal setting of the Limestone Heritage complex. A networking reception brought the Friday afternoon event to a close.
StreetHR is a Company offering integrated value-added support including Specialised Recruitment, Training & Development and Outsourced High Level HR services. Email StreetHR on [email protected]